Comedy sequels are hard to pull off because it becomes too tempting just to repeat the same jokes that worked in the first movie but "slightly" different. This is exactly the problem that Austin Powers' sequel faces, as this movie, although funny in places, feels a little too rinse and repeat. So it means we see the same "shadow" gag, the same Will Ferrell joke and the "shush" joke again, all repeated but updated.
So the Austin Powers sequel automatically becomes one of diminishing returns. The saving grace for these movies has always been the fact that they throw so many gags at the screen, some have to land and to some extent, that works again here. You can't help but feel, particularly with the rinse and repeat nature of some jokes, that the ratio of hits to misses is much more negative this time.
This isn't to say there aren't some stand-out moments though. It became really clear from the first movie that Dr. Evil, the villain of the series (played by Mike Myers, pulling triple duty this time) was the best aspect of the whole movie so here he is featured even more heavily. This is no bad thing though as these are the best moments of the movie. Add to this the new character of Mini-Me, played by Verne Troyer, and you get some amazing jokes, alongside some which don't quite hold-up.
That is because some aspects of The Spy Who Shagged Me have aged and become outdated. Some of the jokes, particularly those concerning Mini-Me, seem very poor taste and you wouldn't think to include them in a mainstream movie today. This could also describe Myer's new character, Fat Bastard, who is a lazy gag repeated too many times.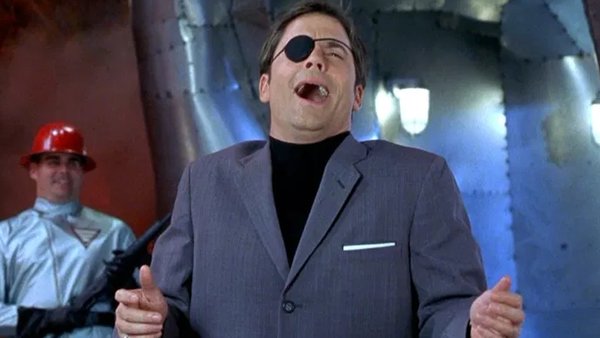 It doesn't help that the lead female role is played by Heather Graham. Compared to Elizabeth Hurley in the first movie, Graham is a huge step down and she seems to struggle to gel with Myers. There was a great chemistry between Hurley and Myers in the first movie which just isn't repeated here.
Overall, Austin Power: The Spy Who Shagged Me struggles to live up to the great originality of the first movie as it focuses too much on repeating gags. When it is funny, it works very well though and there are enough jokes landing to save it, particularly when they focus on Dr Evil. If you can look past a ropey Heather Graham performance, this should still entertain the fans of the first.
Rating – 3
(1 – Awful, 2 – Average, 3 – Good, 4 – Great, 5! – Must See)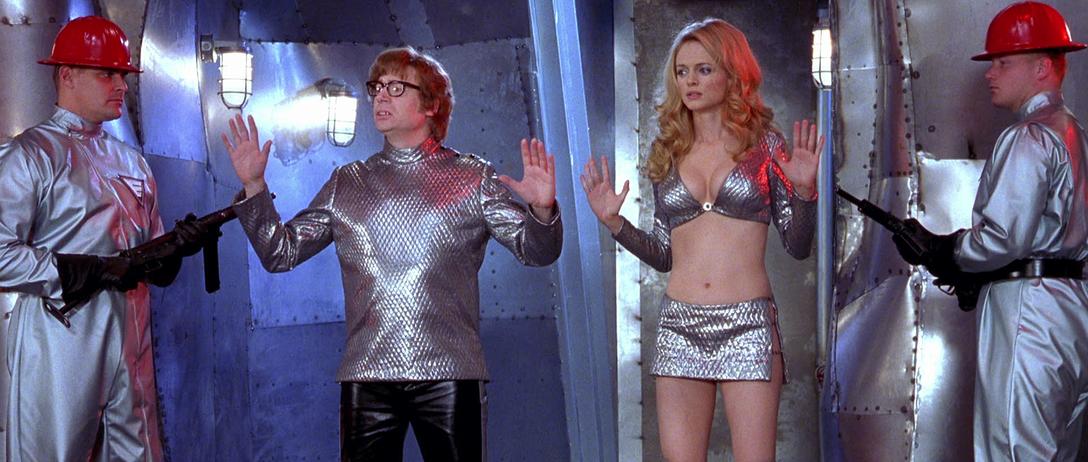 As always get in touch below with a comment but also like our page on Facebook (Distinct Chatter) or follow us on Twitter – @distinctchat