There is a reason that Goldfinger is so fondly remembered; it is the epitome of a Bond movie. Goldfinger is the blueprint that many other Bond movie will follow and rightly so. It has all the key ingredients that From Russia with Love was missing but movies like Goldeneye or even Skyfall will continue to use almost 50 years later.
The first and most obvious of these differences is the villain. Gert Frobe's Goldfinger is a fantastic villain and in the classic style of an exaggerated, criminal mastermind with an ambitiously crazy plan. He is both enigmatic and scary in equal measure and more than a match for our hero. Having a decent villain means that we get some decent deaths and dastardly plans too. Within the first act we have a woman killed by gold-paint suffocation and then later we get the laser scene which has become classic within both the Bond franchise and movie scenes in general – and rightfully so.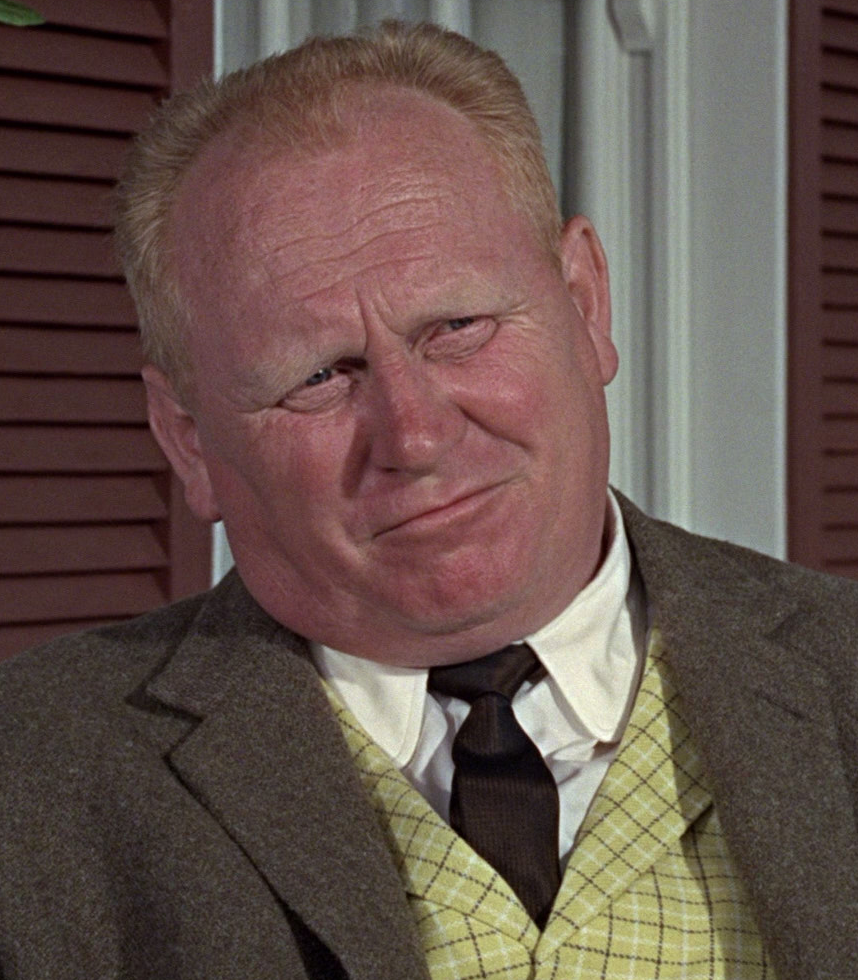 It isn't just a few key scenes that make this a classic. Goldfinger sees the introduction of the now distinctive Aston Martin and in this movie, equipped with the now famous ejector seat and bullet-proof screen. It is only the third movie in the franchise but timeless and key moments are already being carved through.
It is also arguably Sean Connery's best turn as Bond. He is more comfortable here than he will be in any other of the movies. He is both action hero and gentleman spy. He gets tortured, washed-through pipes and even outwitted by this movies Bond girl. At no point does it look like Connery is having anything less than a whole lot of fun with the role and it would be near impossible for anyone to repeat the way he plays it in this movie.
The final ingredient for success? A great and effective Bond girl. A Bond girl should never just be a pretty lady for Bond to rescue or take to bed. That is the worse use for a Bond girl you can have and even shone like a negative beacon back in the 60s. Honor Blackman is fantastic as the sexy, adventurous and very able Pussy Galore. Ridiculous name aside, she is a match for Bond and doesn't just succumb easily in the first instance. It makes for a much more interesting movie and adds to the films overall success.
Goldfinger also benefits from a clear, straight-forward story that leads well to a worthwhile climax. It doesn't just peter out pathetically but actually develops into a final act with real action. The fight between Bond and Oddjob in the bank vault, while a bomb ticks down to destruction, is executed brilliantly and the final outcome of the scene is a great mix of tension and humour.
It isn't the perfect Bond film. There are some low, quite slow points in the middle that seem to plague early Bond but the classic material that is developed in this movie more than makes up for it.
Overall, Goldfinger is the blueprint for how to deliver a classic Bond movie. Connery is at his best as the super-spy but is matched by the brilliant villain. Add to this Honor Blackman's unfortunately named Bond girl and some now distinctive and memorable scenes and you have a Bond movie that more than matches some of the more recent outings for the hero.
Rating – 4.5
(1 – Awful, 2 – Average, 3 – Good, 4 – Great, 5! – Must See)