Three Identical Strangers holds one of those rare but interesting documentary traits of being too good to be true. The story of two men who discover, much later in their life, that they are twins separated at birth, is a great one anyway, particularly when you take into account the way their story unfolds. It becomes more incredible when you add the twist that their fame unearths a third person and the twins become triplets!
There are so many fascinating avenues the movie then goes down. For example, this becomes a perfect nature vs nurture story, with some bizarre similarities between the three men that can only be explained by nature. The opposing view is in their personalities, which can be explained by their very different relationships with their families and parents, their upbringings differing wildly in some examples.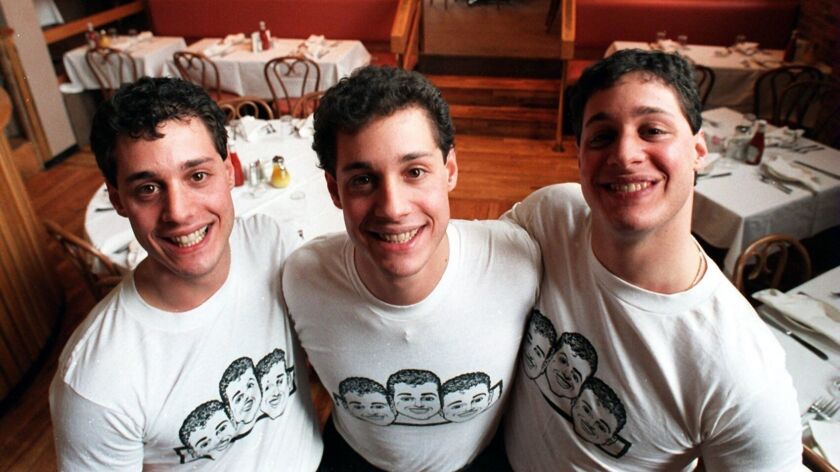 The story also explores the idea of what makes family. When the discovery is first found, it is one of joy. The three men now have brothers and they jump straight into that relationship, ultimately living together and starting businesses together. Combining their lives, with absolute strangers really, is a bizarre way to go but the boys do it and the effects bring a smile and tragedy in equal measure.
The movie begins as a feel-good story and although there are bumps in the road, particularly when the boys become "famous," there is plenty to enjoy here. The movie becomes even more interesting when the triplets try to unearth the circumstances of their separation and something much more sinister emerges.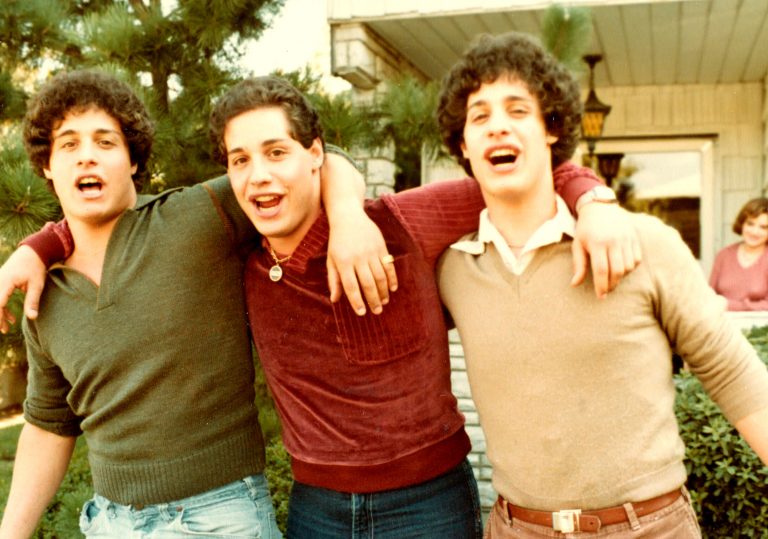 This is where the film comes into its own and you are gripped. You will be outraged as discoveries are unearthed, families find themselves having been toyed with and deceived and the guilty parties seem to be immune to any consequences. The ramifications are huge and will have certain groups of people, depending on the circumstances of their own births, left with some difficult questions themselves. Infuriatingly, but no fault of the film itself, some of these questions are left unanswered and will probably do so for a long while yet.
Overall, Three Identical Strangers is an incredible story that starts very feel good. Its fascinating and goes some way to answering questions of genetics versus upbringing. However, once the circumstances of their separation become clear, the movie takes a sinister turn, one that makes the film so much more engrossing.
Rating – 5!
(1 – Awful, 2 – Average, 3 – Good, 4 – Great, 5! – Must See)
As always get in touch below with a comment but also like our page on Facebook (Views from the Sofa) or follow us on Twitter – @viewsfromsofa