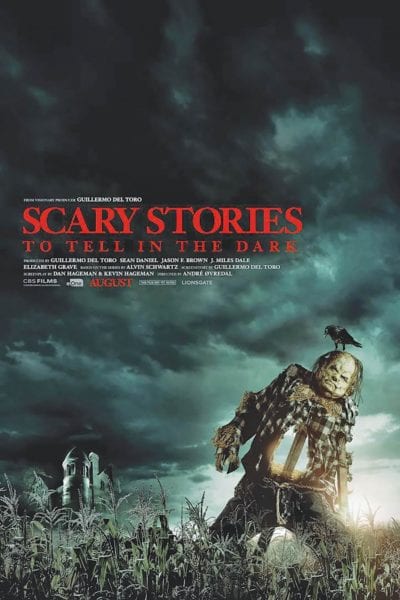 There is a frustrating conflict at the heart of Scary Stories to Tell in the Dark. On one hand this is a generic horror movie, with forgettable teenagers forced to deal with a supernatural curse/power which nobody else believes and we have seen hundreds of times before. The opposing side to this is the actual imagery and horror itself, which is fantastic and in places genuinely scary. It is just a shame that the generic aspects outweigh the creative ones.
At the heart of the movie is a story about a young girl, with a troubled home-life, who finds a notebook full of "scary stories." As she reads the stories, they come true and begin to terrorise the other teenagers that are either friends or foes in her life. Behind this is a story of curses, trapped young girls and haunted houses which have to be met head-on to break the "curse." Its all too familiar and not presented as anything but what we have seen in many horrors aimed purely at the very top edge of that PG-13 (12a in the UK) rating.
At its best, the movie is genuinely scary though. The stories are based on a real "children's book" which also included twisted and inventive illustrations. Director Andre Ovredal has brought these creatures to life as closely and faithfully as he can and they are terrifying. Some we have seen before, for example the creepy scarecrow or the itch-inducing spider bite which hides so much more. Others though offer something so much more creative and imaginative, like the large ominous Pale Woman who slowly makes her way towards one of our characters or the relentless Jangly Man who gets a great introduction and raises the heart rate as long as he is on the screen.
Each of these horror set-pieces are perfectly crafted and would almost be better served as short movies or a simple compilation movie that faithfully brings the titular book to life instead. Its in trying to craft a story to hang these tales upon that the movie falls short. The stories from the original book work well but the main story of the movie suffers and plods along, predictably, to an ending which doesn't satisfy, wraps up too easily and is much less scary than the rest of the movie promises.
Overall, Scary stories to Tell in the Dark is at its best when it focuses on the titular tales and doesn't try to be its own horror movie. It delivers some fantastic scares, inventive and creative creatures and genuinely terrifying moments. However, it hangs all of this on a generic horror movie plot which we have seen many times before and eventually leads to an underwhelming, predictable finale.
Rating – 3
(1 – Awful, 2 – Average, 3 – Good, 4 – Great, 5! – Must See)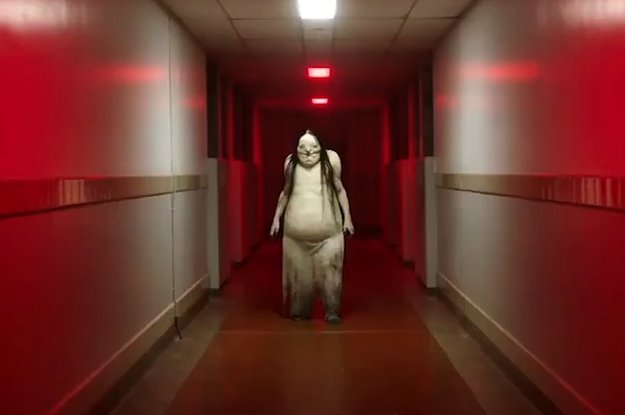 As always get in touch below with a comment but also like our page on Facebook (Distinct Chatter) or follow us on Twitter – @distinctchat