It takes more than just being sexy to be a Bond Girl. It seems just appearing as a female in a Bond film is enough to make you a Bond Girl but for me an effective Bond Girl matches Bond. She doesn't necessarily match him physically but she offers something more to the story. A Bond Girl should justify her inclusion more than just being a damsel-in-distress and someone for Bond to rescue. Many unfortunately fall under the forgettable and generic category but the best are memorable and in some cases can steal the film from James Bond himself.
7. Xenia Onatopp (Famke Yansen) – Goldeneye
When we are first introduced to Xenia Onatopp, she is a sexy vixen of a character playing (and losing) to Bond at cards. She then goes on to physically match the spy and become an effective henchman for the movies principal villain. She is the example of how to introduce a strong, influential female character without having her be a weak, screaming young girl.
6. Pam Bouvier (Carey Lowell) – License to Kill
You'll see a theme with a lot of my choices: woman who kick-ass. Timothy Dalton had changed the way James Bond acted, making him an angry, dangerous force to be reckoned with. Lowell's Pamela Bouvier matches Bond in their first meeting, saving his life in the bar brawl. She then goes on to show her action credentials, getting within the mix as much the spy as himself in some cases.
5. Anya Amasova (Barbara Bach) – The Spy Who Loved Me
Agent XXX is the first time Bond comes up against a female agent with skills comparable to his. Anya teases Bond throughout and manages to keep up with the spy to the very end. The film never develops their volatile relationship but there was potential for a real rivalry, particularly when the Russian spy finds out Bond killed her lover!
4. Elektra King (Sophie Marceau) – The World is Not Enough
At first Elektra King seems like the usual Bond Girl, a screaming damsel-in-distress. As the movie progresses, it emerges (quite obviously) that Elektra is the real villain of the movie and offers our first proper female Bond Girl villain. She is more effective than her male counterpart (a wasted Robert Carlyle) and unfortunately gets a rather tame ending when her character deserves so much better.
3. Vesper Lynd (Eva Green) – Casino Royale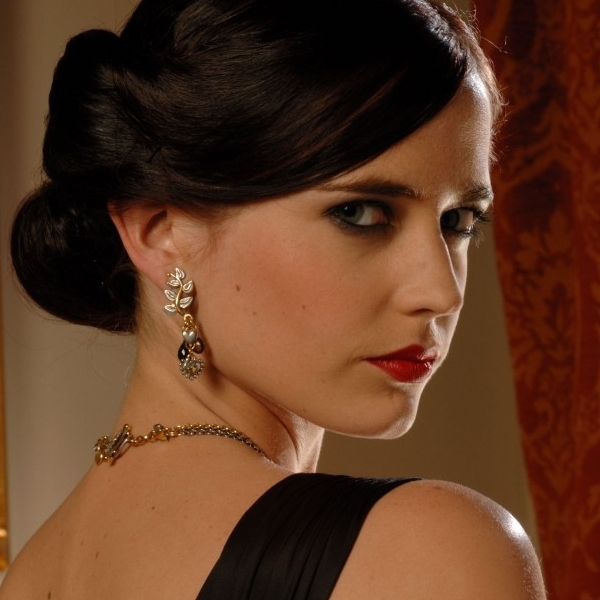 The girl Bond fell in love with. The "bitch." Vesper has arguably had more of an impact on the spy than any other (yes, even his wife!). He almost gives up the service for her on his first mission. Vesper is a well-developed character too, starting off frosty towards the spy and then slowly melting and believably falling in love with Daniel Craig's 007.
2. Honey Ryder (Ursula Andress) – Dr. No
Honey Ryder doesn't actually offer too much in terms of being a Bond Girl but the character played by Ursula Andress set the standard for those that followed. She has one of the most iconic entrances, starts off as a strong match for the spy and adorned plenty of boy's walls with her sexy look. The fact that Halle Berry would try to replicate the same sort of scene in Die Another Day, 20 Bond films later, really demonstrates the character's lasting impact.
1. Pussy Galore (Honor Blackman) – Goldfinger
The first Bond Girl who actually challenges and gets the better of Bond. Pussy Galore was never a victim or a damsel-in-distress and she is almost one of Bond's villains before she sees the error of her ways. Sexy without being exploited, Honor Blackman gives the franchise the first strong female and Bond Girls would be forced to match that standard ever since.
Overall, Bond Girls who actually offer something to the franchise will always be the best. Not damsel-in-distresses but well written, focused and developed characters who can kick-ass as well as 007. Of course there are two who must get an honourable mention: Miss Moneypenny and Judi Dench's M: The best of the Bond Girls!