Its difficult to take West Side Story seriously. From the opening sequence, where we are to believe that there are rival gangs in the West Side of New York, who fight over territory and are about to erupt into an all-out turf war which is demonstrated through dance and finger clicks. Something about West Side Story never quite sits right.
It feels like movie musicals have moved on. This is much more of a straight stage adaptation, brought to life with bigger sets, which means that there is a heavily choreographed dancing which does nothing for these mean and tough gang members who are supposed to be on the verge of violence. Add to that the cringe dialogue at times and you can't help feel that West Side Story is fairly dated.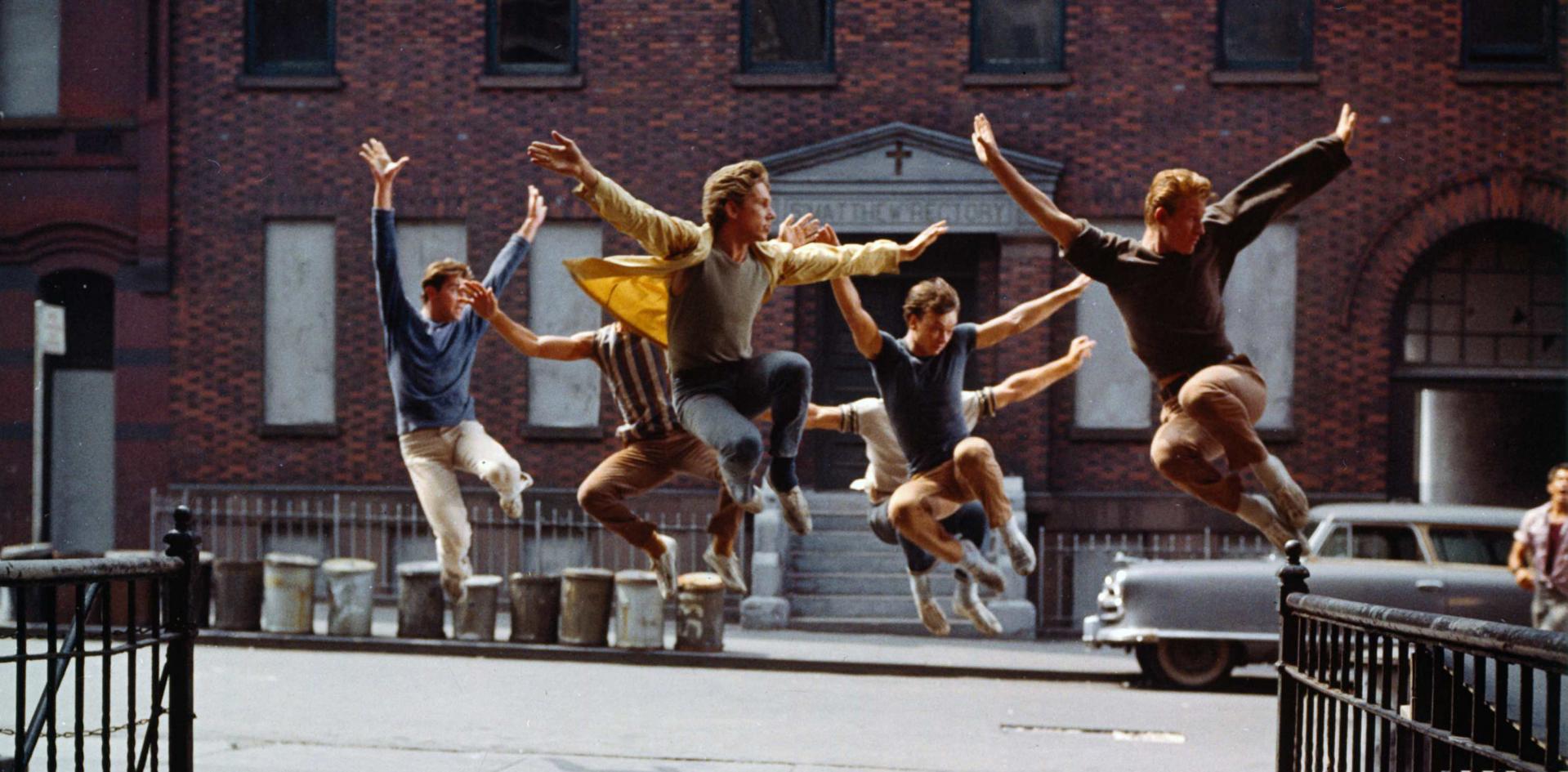 You can't fault the story at the heart of the movie though, but considering its a relocation of Romeo and Juliet, with little of the original story's beats changed at all, it should work no matter the setting. Luckily, central characters Maria and Tony, played by Natalie Wood and Richard Beymer respectively, elevate the movie and help sell both the romance and the stakes when it matters.
It also helps that as much as the huge aspects of the film are dated, the songs are still classics. You can look past some of the random moments and bizarre dancing when songs like "America," "Maria" or "I Feel Pretty" begin. They manage to paste over the cracks of the more clunky scenes, like a knife fight or a confrontation in the local diner.
Overall, West Side Story is a classic musical which I can imagine works great on-stage but the random dancing and out-dated dialogue means you never really believe the street-tough gangs. The story works, but is still just another version of Romeo and Juliet. Luckily, the central actors and the great songs means the film is still entertaining at points.
Rating – 3
(1 – Awful, 2 – Average, 3 – Good, 4 – Great, 5! – Must See)
As always get in touch below with a comment but also like our page on Facebook (Distinct Chatter) or follow us on Twitter – @distinctchat