With the success of Pixar and Disney, both controlling and becoming the standard in animated movies, it is easy to overlook Aardman Animation. Farmageddon demonstrates why they should be as included in that list as the others. Farmageddon is a classic British comedy movie, offering family friendly laughs and that cliched balance between aiming for the adults and satisfying the children too.
The secret to the success is to load the movie with jokes. There is every kind of joke included in Farmageddon, from sight gags (the background is so full of Easter eggs it could warrant a second watch), movie parody and then just the funny characters themselves. Shaun the Sheep has become a British children's telly mainstay and it is easy to see why. He is mischievous without being devious, kind but slightly naïve and like the best of Aardman's characters, can convey a whole world of emotion and thought in his silent face. The alien which Shaun finds and has to return to his ship is classic kid-movie fodder, all fart gags and curious wonderment, getting them into all sorts of trouble. Some of the running jokes here become repetitive but these are then out-shone by the funnier material.
When Farmageddon is funny, it is hilarious. There are some great set-pieces which are well-staged and continue to escalate into funnier and more ridiculous set-ups as the action unfolds. One sequence in a supermarket will entertain anyone for example. There are also some great set-ups and call backs within the movie too, with some clever jokes relying on the audience keeping track of key bits of information. It is classic British slapstick humour.
As with any Aardman animation, the Claymation is slick and seamless. They manage to bring the world to life in such a creative and effortless way that you soon forget the style of animation you are watching. That doesn't mean it loses any of its charm though and its great to see Aardman still doing what they are best at.
Like any movie reliant so heavily on gags and jokes, the story can get in the way and unfortunately, that's exactly what happens with Farmageddon. The jokes begin to fade and the pretty average finale begins to play out. The momentum that the story has built then begins to fall away and you will slightly find yourself waiting for the film to end rather than enjoying it as much as you have the first two-thirds.
Overall, Farmageddon is a very funny family film which is entertaining from the beginning with jokes for everyone. Adults will love the parody and puns, children will love the fart gags. The story gets in the way for the finale but Farmageddon proves that Aardman still has all the charm they have shown since Wallace and Gromit.
Rating – 4
(1 – Awful, 2 – Average, 3 – Good, 4 – Great, 5! – Must See)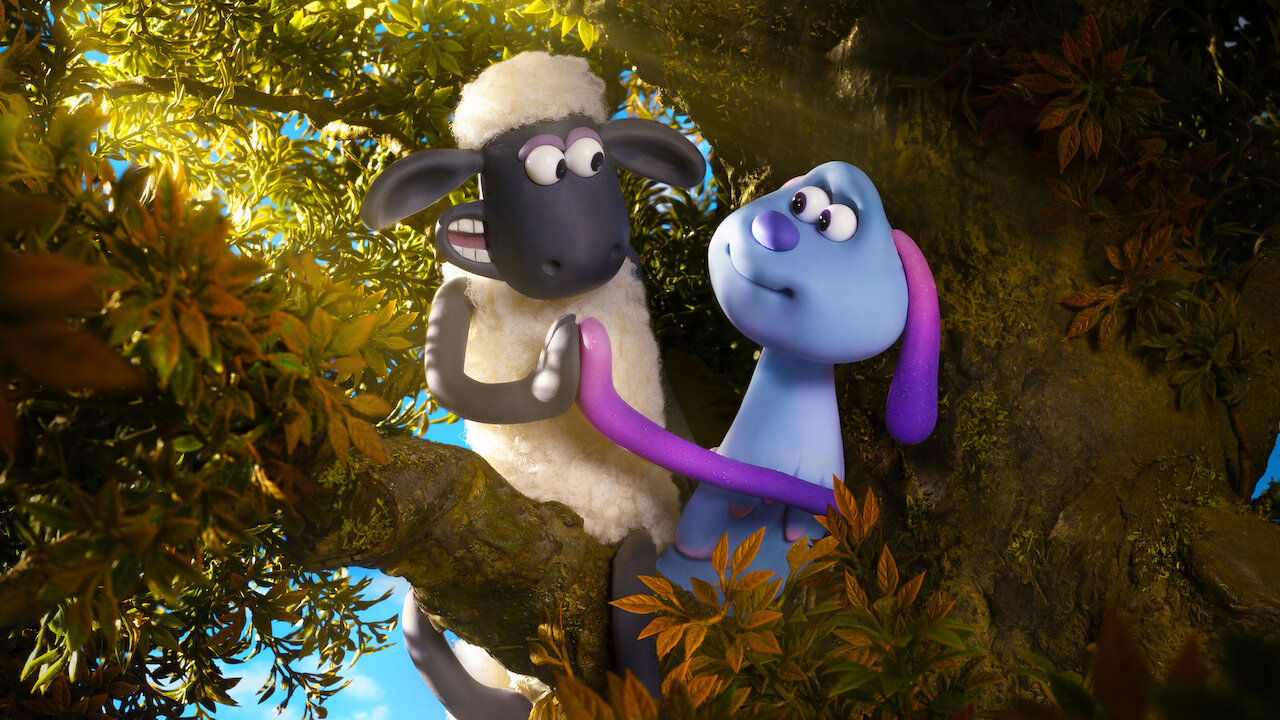 As always get in touch below with a comment but also like our page on Facebook (Distinct Chatter) or follow us on Twitter – @distinctchat