Distinct Chatter is 10 Years Old today! Well sort of. This year we changed from Views from the Sofa to Distinct Chatter (a play on my favourite subtitle feature [indistinct chatter]) and we helped celebrate by writing our 1000th review!
To celebrate a decade of chatting distinctly, we always use our birthday to look back at the past year and give some awards based on the movies we have viewed and reviewed within that year. These awards are for all the movies watched, not just those released in 2021 (although this has its own category too) so uniquely, movies from different eras can go up against each other. That means Shawshank Redemption going up against No Time to Die or Shaun the Sheep taking on Blade.
Cinemas reopened this year and all the movies that were delayed from last year finally got a showing so we have some huge movies to compare and look back on (as well as some stinkers too). So without further ado…
Best Actor 2021
Nominees: Robin Williams (Insomnia), Sacha Baron Cohen (The Trial of the Chicago 7), Martin Sheen (Apocalypse Now), Russell Crowe (Gladiator), Tim Robbins (Shawshank Redemption),
Winner: Martin Sheen (Apocalypse Now)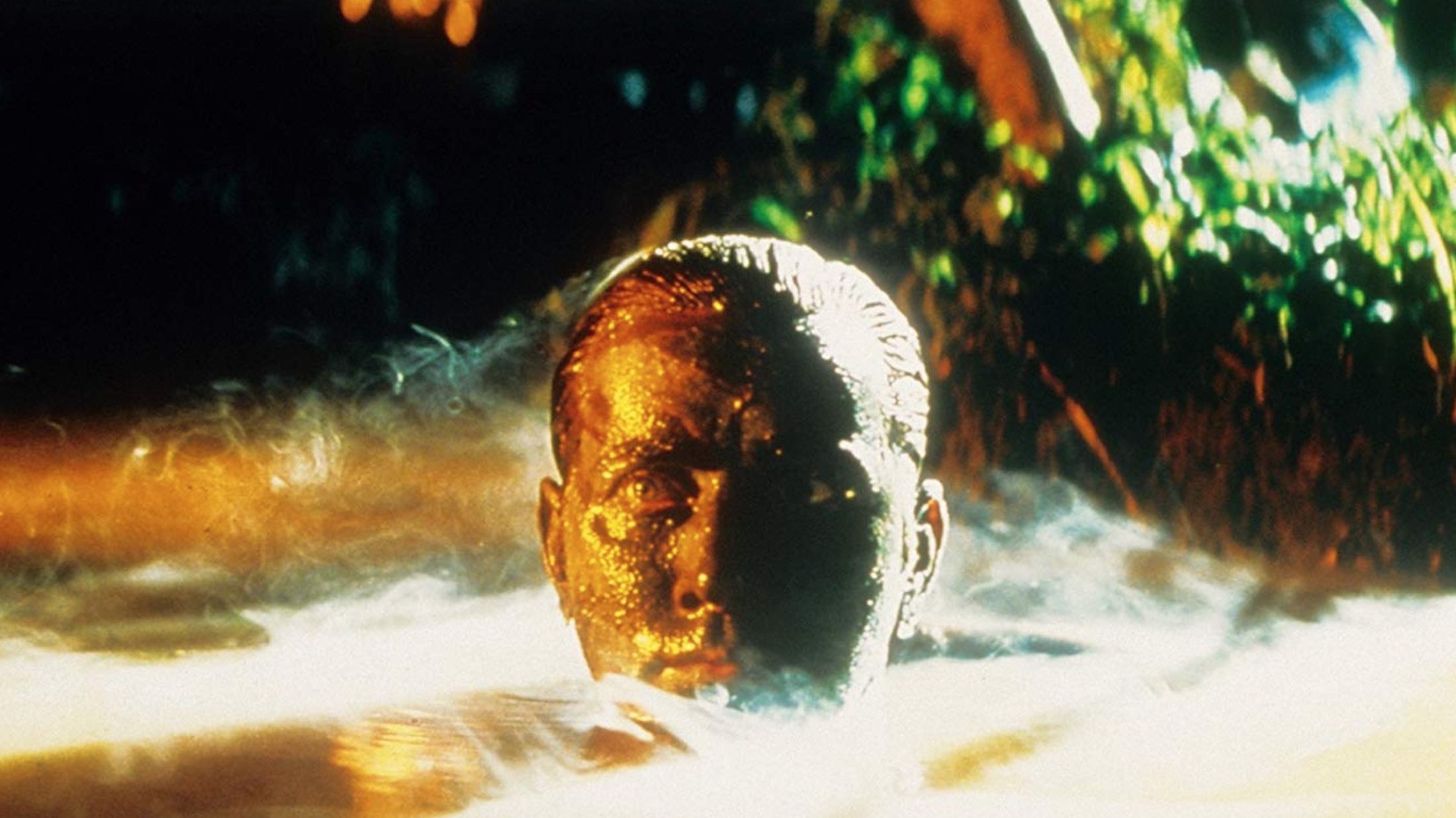 This was a big year for me watching classic films I either hadn't seen at all or just hadn't reviewed. This included Apocalypse Now and although Marlon Brando steals the movie, Sheen holds it firmly on his shoulders and deserves the award over some stiff competition.
Best Actress 2021
Nominees: Julie Garner (The Assistant), Sidney Flanigan (Never, Rarely, Sometimes, Always), Carey Mulligan (Promising Young Woman), Andra Day (The United States versus Billie Holiday), Frances McDormand (Nomadland)
Winner: Sidney Flanigan (Never, rarely, sometimes, Always)
The subtilty that Flanigan plays this role with is what wins it for her. Its never a melodramatic moment or overly-dramatised experience but is played for realism and still manages to demonstrate the struggle that she has to go through to get an abortion. The scene that gives the film its name is a masterclass in letting your face do all the work with so little dialogue needed.
Best Director 2021
Nominees; Quentin Tarantino (Reservoir Dogs), Aaron Sorkin (The Trial of the Chicago 7), Francis Ford Coppola (Apocalypse Now), Ridley Scott (Gladiator), James Cameron (Titanic)
Winner: Francis Ford Coppola (Apocalypse Now)
The scale and ambition alone is enough to give this to Coppola compared to the worthy nominees this year but add the differing locations, the difficult making of the film and the way he creates an accurate war film and makes it feel like a dream, Coppola wins this hands-down.
Best Documentary watched and reviewed in 2021
Nominees; Free Solo, The Beatles: Get Back, The Collective, My Octopus Teacher, Jim and Andy
Winner: Free Solo
I made up for my dreadful showing of watching just three documentaries last year by getting a good fix of documentaries this year. The best of all was Free Solo, which was breath-taking, edge-of-your-seat and compelling throughout. There was nothing else like it and it was practically perfect.
Best Animated film Viewed and Reviewed in 2021
Nominees; Onward, Wolfwalkers, Raya and the Last Dragon, Shaun the Sheep: Farmageddon, Soul
Winner: Onward
Always difficult to beat Pixar when they are at the top of their game and Onward is definitely them at their best. A great concept, full of potential which is met and realised, a great story and the sort of emotion that you only get from Pixar.
Best Film Released in 2021
Nominees: The Guilty, The Suicide Squad, No Time to Die, Cruella, Dune, Spider-Man: No Way Home
Winner: The Guilty
This year saw a huge amount of blockbusters which made an impression and managed to live up to expectations (I'm looking at you Bond and Spider-Man) but it was a smaller, lesser watched movie on Netflix called The Guilty which made the most impact for me. Intense, well-written and Gyllenhaal is fantastic, the best film I watched that was released this year.
Best Film Viewed and Reviewed in 2021
Nominees: Free Solo, Gladiator, Shawshank Redemption, Apocalypse Now, Titanic
Winner: Gladiator
I gave 11 movies the coveted 5! star rating this year and watched some absolute classics. Apocalypse Now was close but for the guilty pleasure aspect of action, swords and sandals, I love Gladiator and this was my most enjoyable movie to watch this year.
Worst Film Viewed and Reviewed in 2021
Nominees: I'm Thinking of Ending Things, Pink: All I Know So Far, Escape from New York, Venom: Let There Be Carnage, BlackPink: Light Up the Sky
Winner: Escape from New York
I only gave 6 films less than 3 stars this year but those films were disappointing. The worst were the films I wanted to be good or heard that were classics and the worst example of that was Escape from New York, which baffles me to how so many people rate it when I thought it was cheap, shallow and a waste of some great potential.
Most Anticipated Movie of 2022
Nominees; Nope, Jurassic World Dominion, The Batman, Spider-Man: Across the Spider-Verse, Thor: Love and Thunder
Winner: The Batman
This was close, with Spider-Man: Across the Spider-Verse almost taking it but everything about Robert Pattinson's take on The Batman looks amazing and the anticipation for this film is unbelievable. This could be a return to The Dark Knight levels of quality for the best superhero.
Overall, I am slowly catching up on the classics I need to watch and there will be more watched this year so there are always some heavy-hitter in my awards round-up. This next year could be the year of The Batman and Spider-Man (again) so blockbusters could truly bring it. Lets hope I manage to beat this year's movie total of 87 as well!