The first thing you will notice about Wolfwalkers is how different the animation feels. It has a "rough and ready" look that suits the movie and the story really well. This is a retelling of an old Irish folk tale and the animation compliments that story perfectly.
In fact, the whole movie captures that Irish folklore feel perfectly. The way the forest seems to be alive, the great animation of both the wolves and the people that are linked to them and the the way in which the other characters slowly become sucked in by the magic of the movie. This is the sort of story where animation suits it perfectly, as it captures the feeling of being a wolf, the magic that being a Wolfwalker gives you and helps bring alive some of the key characters, especially the villain, Oliver Cromwell.
The story will charm a lot of people too. Initially focused on a friendship that pulls the central character, young girl Robyn, voiced by Honor Kneafsey, between her wolf-hunting father, brought to the screen by a gruff and unmistakable Sean Bean, and her new Wolfwalker friend Mebh, played by Eva Whittaker. The story doesn't go the way you'd think but what it does deliver a film full heart, emotion, action and then a finale which ties the plot together perfectly.
To help compliment the story, Wolfwalkers' soundtrack also reflects the roots of the story. It has a magical quality which helps bring the story, and some of key moments to life. From the traditional pan pipe feel to some of the beautiful sung ballads, the soundtrack makes an impact as much as the film itself does.
Overall, Wolfwalkers is a fantastic animated movie which offers something completely different from the usual animated fare. It brings a great, sweet and heartfelt story too life, while respecting and adopting the Irish roots of the tale using the animation and soundtrack to good effect.
Rating – 4.5
(1 – Awful, 2 – Average, 3 – Good, 4 – Great, 5! – Must See)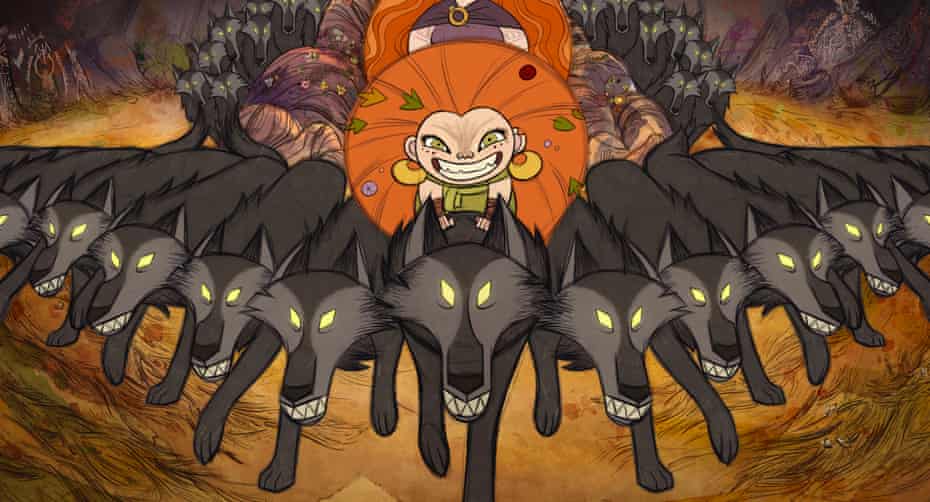 As always get in touch below with a comment but also like our page on Facebook (Distinct Chatter) or follow us on Twitter – @distinctchat