Kristen Stewart's portrayal of Princess Diana in Spencer will be recognised as one of the all-time great biopic performances. To say it is transformative is an under-statement as barring any actual physical resemblance, the mannerisms, accent and altogether way that Stewart carries herself in the role is perfect. You could be convinced you are watching Diana herself at times. Its such a shame then that the choices director Pablo Larrain made with Spencer under-cuts some of the great work Stewart does.
This is the story of a woman trapped in a loveless marriage which is controlled by tradition and expectation. Stewart's Diana is portrayed as an innocent victim in amongst the horrible British Royal Family who all expect her to toe the archaic, old-fashioned party-line in which she feels claustrophobic. In fact, the portrayal of Diana's claustrophobia and increasing insanity at the situation she finds herself in is one of the better aspects of the movie. Done with twirling cameras, relentless, off-key and jarring music and painfully close, full-frame shots of Stewart's pained face, it manages to make the audience itself feel off-centre and uncomfortable as well.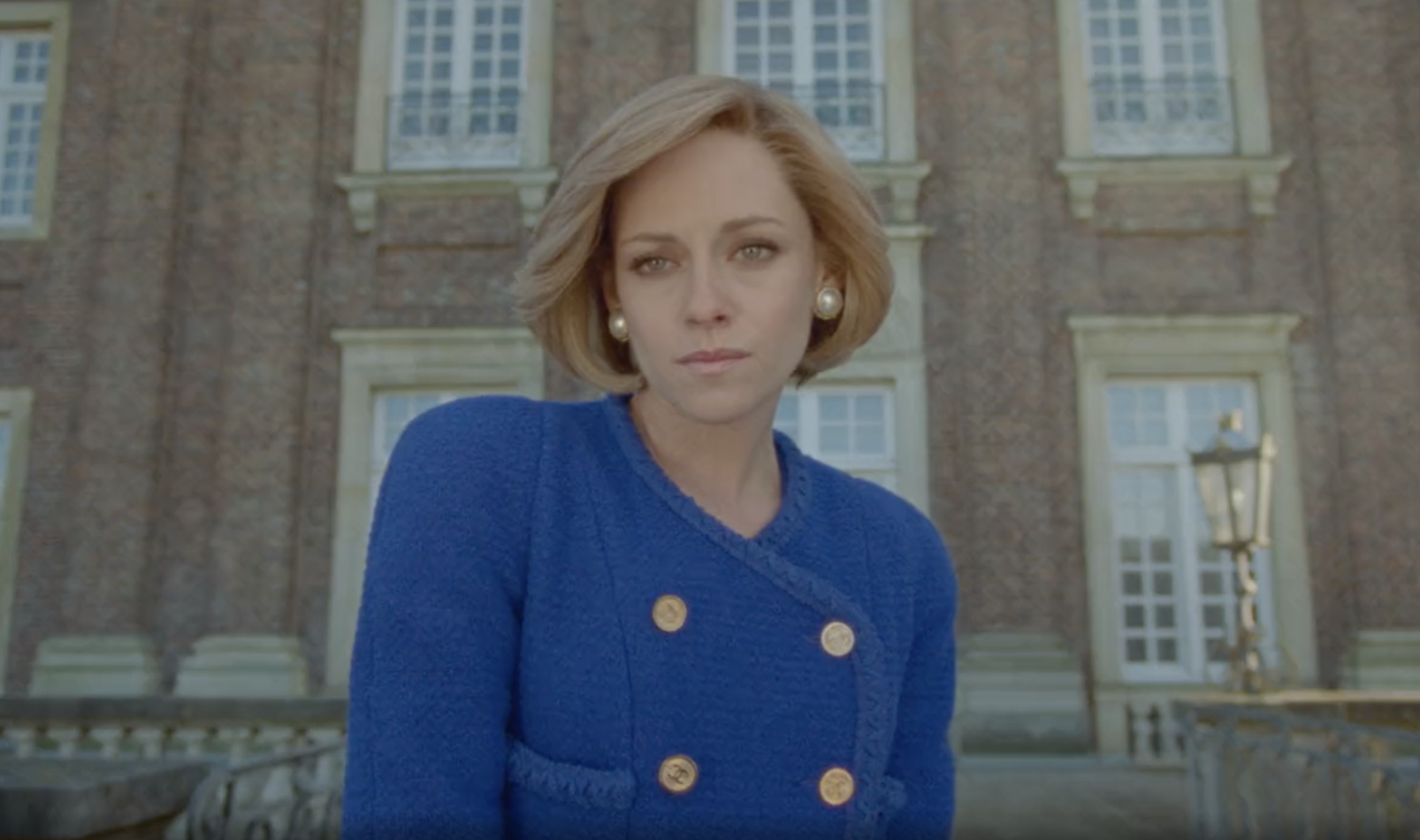 The film could also be a solo-venture as well. Stewart's Diana makes very little conversation with anyone else and even when this does happen, they are snatched moments. A lot of the film is Diana wistfully walking halls, contemplating her situation or justifying her "silly" actions to either herself or the face of authority, Head of the Household, Major Alistair Gregory, played by the always brilliant Timothy Spall. The film builds on that feeling of isolation and loneliness and is desperate for you to feel sympathy for Diana's situation.
Which is where the major issue with the movie lies. To say the film is biased is an under-statement and if director Larrain is to be believed, The Royal Family were these horrible, heartless and unsympathetic monsters who cared little for Diana. Unfortunately, shows such as The Crown or even older films like The Queen show a problematic but much less pantomime version of events which doesn't feel like an attack on one side while completely exonerating another. You also struggle to feel sympathy for a life as privileged as Diana's is presented here, particularly when her complaints and worries don't particularly hold that much weight.
There are also some bold choices made with the character of Diana herself. An Anne Boleyn focused obsession is not so much a well-used metaphor as a sledgehammer used to drive home a fairly obvious point. The third act also sees Diana almost reflected as insane or mentally ill, an aspect to her character not developed enough to be done true justice here.
Overall, Spencer is a fantastic showcase for the acting talents of Kristen Stewart who portrays Diana perfectly. Unfortunately, its a flawed biopic of Diana herself and aside from some inventive techniques to help you feel the titular character's discomfort, what you are left with is a movie so heavily biased and under-developed that it can leave you feeling frustrated at what this could have been.
Rating – 3.5
(1 – Awful, 2 – Average, 3 – Good, 4 – Great, 5! – Must See)
As always get in touch below with a comment but also like our page on Facebook (Distinct Chatter) or follow us on Twitter – @distinctchat