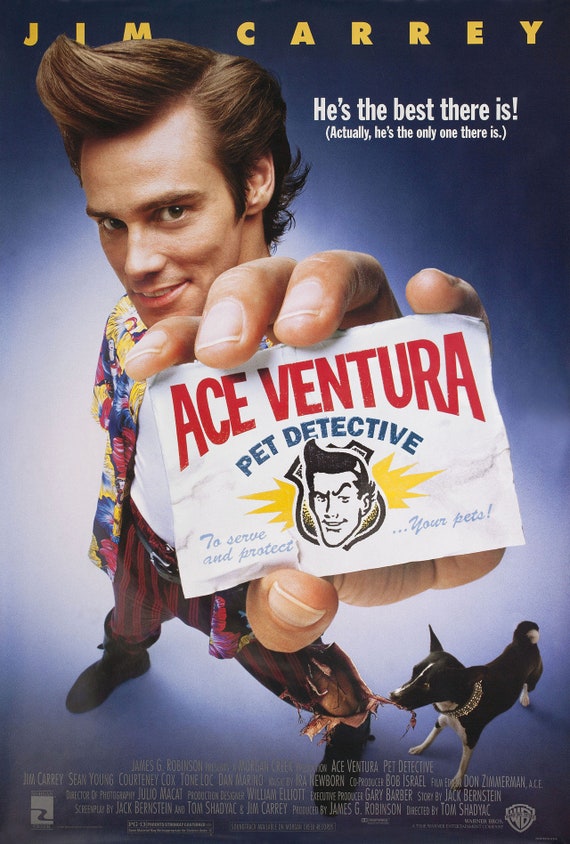 Before everyone knew Jim Carrey's style of comedy, his performance in Ace Ventura was something brand new. Unhinged, slapstick, chaotic and hilarious, Jim Carrey brought to the screen a character that didn't have any rooting in any other franchise, series or media. This was the kind of character we don't see today because studios wouldn't necessarily take a risk on something this wacky.
Its a good thing they did though because not only does it bring to the screen a fantastic comic actor (in his rawest form) but also delivers a very good comedy movie. Ace Ventura is a silly character and manages to find bizarre comedy in every scene but there is also a decent mystery at the core of the movie and alongside the silliness, it tells a compelling story.
Other films rely on the central character being so funny that the movie doesn't need a "proper" story but Ace Ventura goes a slightly different way. The case is one which makes sense logically and gets to a (problematic) conclusion but with each scene, it gives Carrey a chance to stretch his comedy legs, and there are some very funny moments. From a run-in with a shark, a great sequence at a psychiatric hospital and a very clever scene on an apartment balcony, Carrey is left to let loose in each scene and is clearly having fun doing so.
The saving grace of the character is that he is also a good detective, which is why the movie is also full of really satisfying moments as he manages to out-do the "real police" as they search for a missing dolphin mascot before the Superbowl. The major downside of the movie is that after about an hour of watching Carrey doing what he does best, you realise that Ace Ventura is actually a very annoying character as well and when he isn't being funny, he just irritates.
The other issue is the problematic ending to the movie. The revelation at the end of Ace Ventura, which ties together the whole case, is one which is rightfully deemed unnecessarily offensive today. Ace Ventura is a product of another time and although that doesn't excuse the scenes and the way they are portrayed, its comes at the end of a classic comedy.
Overall, Ace Ventura is a fine showcase for the comedy talents for Jim Carrey. This is Carrey at his rawest, zaniest and at times funniest. Its a well-written movie and very funny at times, with a good central story. The problematic ending and the annoying central character let it down though.
Rating – 4
(1 – Awful, 2 – Average, 3 – Good, 4 – Great, 5! – Must See)
As always get in touch below with a comment but also like our page on Facebook (Distinct Chatter) or follow us on Twitter – @distinctchat