Some films can hinge on the anticipation of two characters sharing the screen. Insomnia builds to these moments perfectly, pitching the arrogant but brilliant detective Will Dormer against the cold and calculated killer Walter Finch.
What helps this dynamic further is the fact that the two are played by respective powerhouse actors at the top of their game. Al Pacino gives one of his more understated performances here. He slowly lets the controlled and calculated façade slip and become more desperate and wired as he tries to not only catch the killer but also cover his tracks for his own errors and shady misdeeds. Add to this the insomnia of the title and you get one of Pacino's most compelling performances.
Its unusual that Pacino could be upstaged but Robin Williams manages it by playing completely against type. The man who made a name for his zany comedies and silly voices, in films such as Aladdin and Mrs Doubtfire, plays it straight here. He is perfectly creepy, from very matter-of-fact voicemails to wry smiles, as he realises how he has Pacino's Dormer caught in his trap.
It makes for a very interesting cat and mouse game, with plenty of twists. Pacino's character constantly covering his tracks keeps the film going with a clear pace, while he is also trying to catch Williams' killer in a lie or trap of his own. This is made even more desperate by the unusual setting. Set in a town famous for its perpetual sunlight, it fuels the crazed actions of Pacino. Some scenes work even better in what feels like an isolated, small town, from an intense conversation on a small ferry through to the manic and panicked chase over rolling logs on a dock.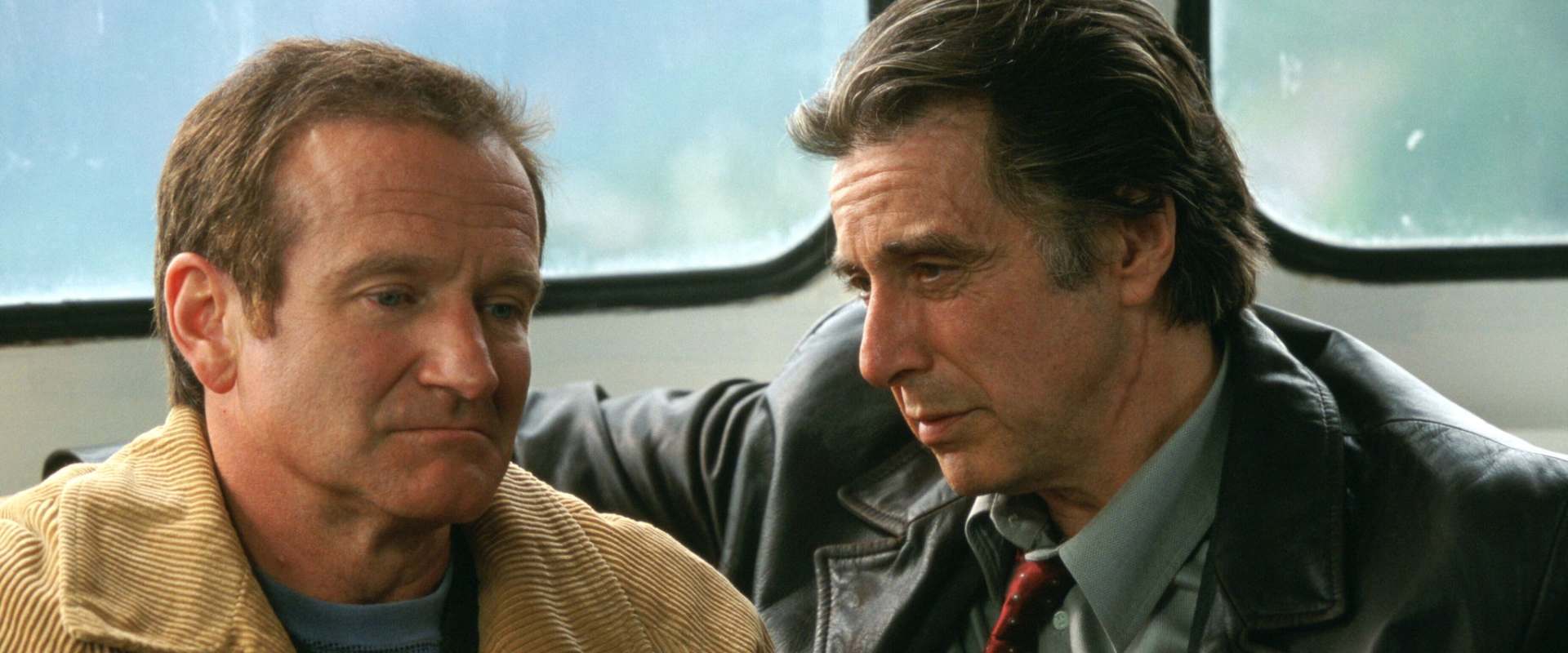 These unique elements feed into the key hook of the story and mean that Insomnia is elevated from generic detective story to something much more interesting. Add to this some key support from actors like Hilary Swank and Maura Tierney and you get a fantastic, entertaining thriller which will keep you guessing.
It is a shame then that the finale of the movie falls into the usual "detective movie" fare and delivers an ending that won't surprise even the most casual detective thriller fan. This doesn't do enough to hurt the movie and you come away feeling satisfied with the ending, even if it is slightly underwhelming.
Overall, Insomnia delivers two powerhouse performances from Pacino and Williams, as they play an intriguing game of cat-and-mouse. The setting is a great hook too, creating a deeper detective story than the usual fare. This momentum isn't quite maintained and the finale is slightly too generic though.
Rating – 5!
(1 – Awful, 2 – Average, 3 – Good, 4 – Great, 5! – Must See)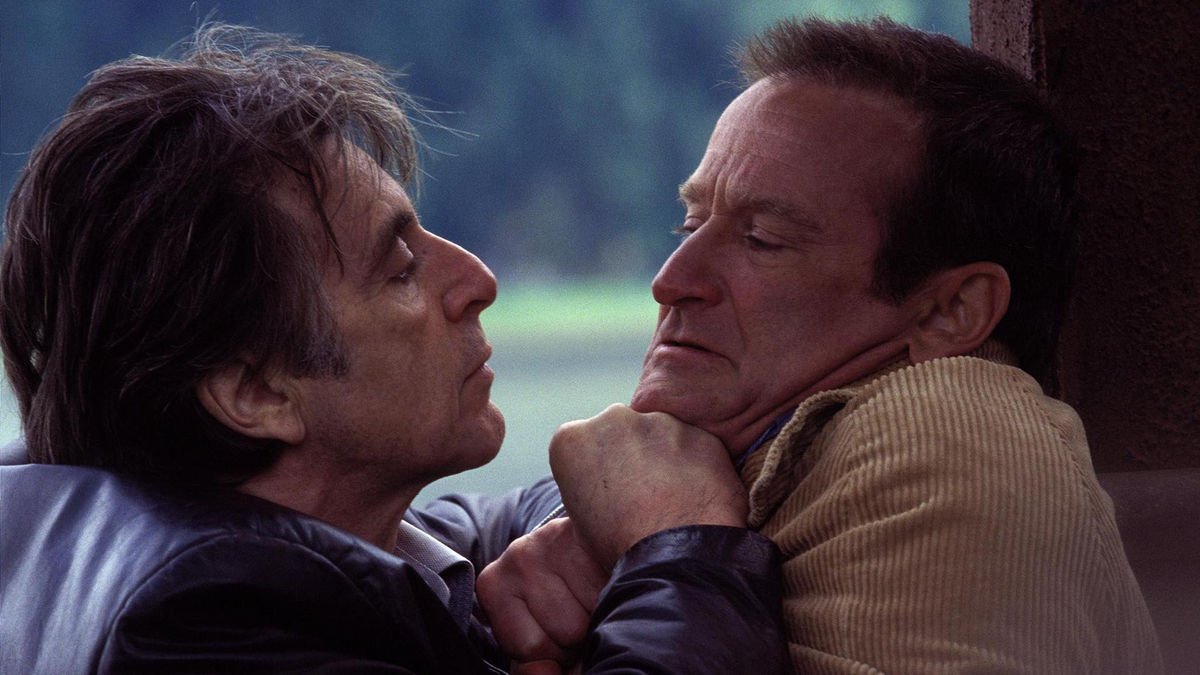 As always get in touch below with a comment but also like our page on Facebook (Distinct Chatter) or follow us on Twitter – @distinctchat