From the very outset of Black Widow, it is clear that Marvel wants to go somewhere a little darker with this movie. After a blistering and very well-staged action opener, which sets-up some of the future players very well, we get a very "un-Marvel" opening, involving child abduction, brainwashing and disturbing images of young girls becoming trained assassins, all to the tune of Smells Like Teen Spirit but covered by Think Up Anger. If this is slightly disconcerting, what it does do is set the perfect tone for the most mysterious Avenger's solo outing.
This is Marvel's opportunity to dive-deep into the history of one of its long-standing movie characters and you get a deep background dive here. The story is very well told, intertwining flashbacks and current events to unfold the reason for Black Widow's departure while introducing her past. Her past is primarily a make-shift family which was created to cover insurgence into America. This make-shift family is the film's biggest strength.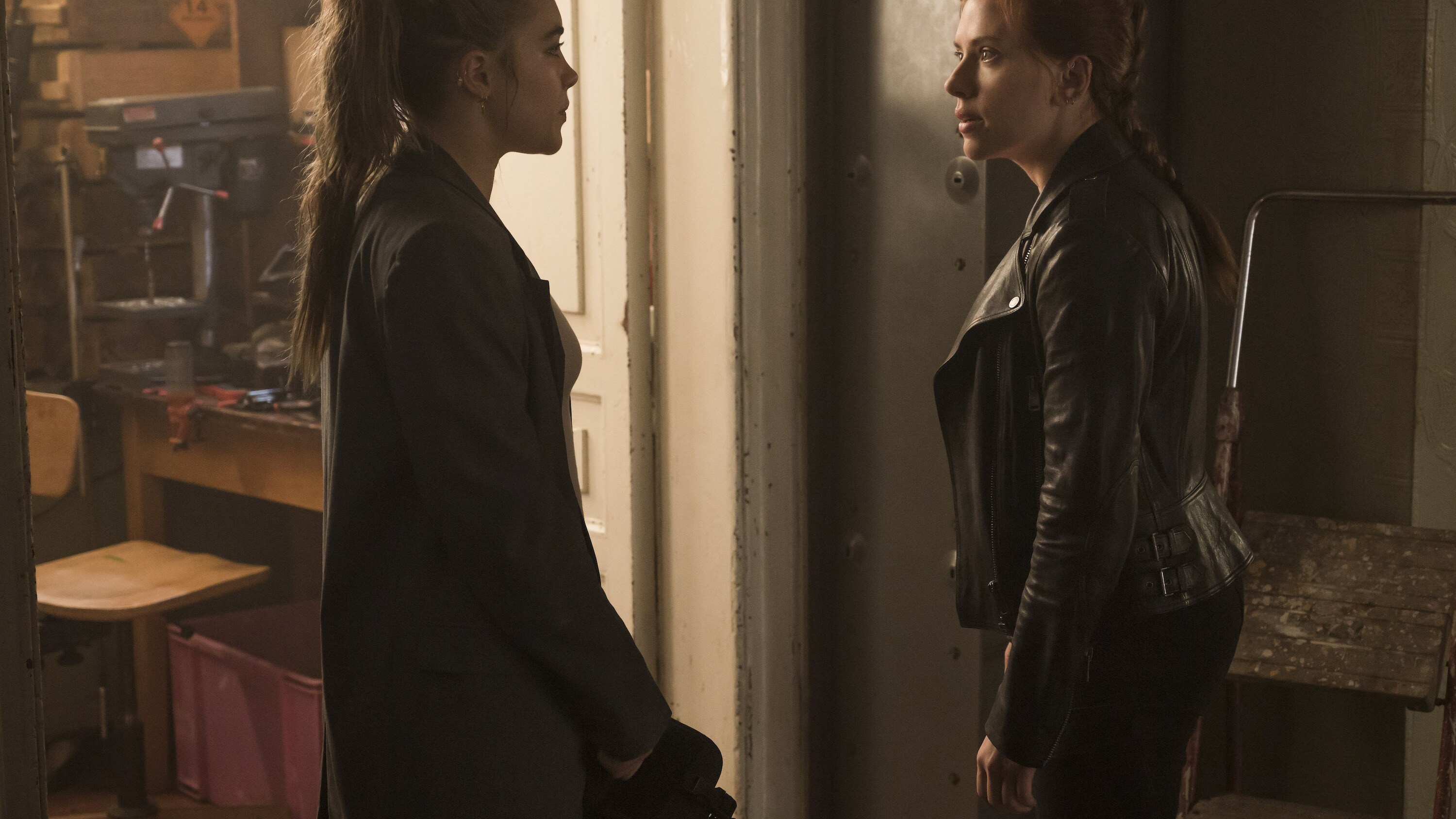 Playing the "Mum and Dad" to young Natasha is David Harbour as Alexei and Rachel Weisz as Melina. The opening sequence showcases their strengths but throughout they get cool moments and key set-pieces. David Harbour, as an aging Russian version of Captain America, almost steals the whole movie with both the most heartfelt moments alongside the most comedic ones.
The film, had it not been for Scarlett Johansson so effortlessly stepping back into a role she could play in her sleep, could actually belong to Florence Pugh's Yelena. Pugh plays the younger sister of Natasha and a Black Widow in training herself. Her scenes with Johansson are some of the most compelling and a strength of the movie is how it mixes the emotion with the comedy, from Pugh's Yelena becoming devastated to find out her family "never really cared" through to highlighting to her superhero sister that she always lands "and poses." After the events of Avengers: Endgame, if the intention is for Yelena to step into her older sister's black boots, then this would be a welcome addition to any future versions of the Avengers.
Marvel films are only as good as their villains though and Black Widow has one of the best. Taskmaster is a villain who can mimic whatever fighting style and moves the opponents are using and there are some great sequences where the villain goes toe-to-toe with Black Widow in some well-staged action scenes. In fact, the action sequences are as great as you would expect from Marvel Studios by this point, however the finale does begin to fall into some familiar territory.
Its no spoiler to reveal that The Taskmaster is not the only villain and unfortunately, pulling "big bad" duties is Ray Winstone. Winstone is a fine actor with some great roles but here he struggles with a dodgy Russian accent and never really convinces as a foil for any of the Black Widow "family." It also means that The Taskmaster, who should have much more to do on villain duties, never really gets the showcase they deserve.
If you have seen any solo Marvel movie, you have seen the "building/ship collapsing around us" trope and Black Widow is no different. Its done well, there is little complaints, but considering how good the movie is to this point, it is disappointing to see it fall into the usual formula for the final act.
Marvel movies have a unique place in cinema and always will so as well as grading them as stand-alone movies, you also have to look at how they fit into the wider picture. As a send-off for Black Widow, this was a very good movie and also introduces key characters who could play bigger roles in future movies.
Overall, Black Widow is slightly darker than a standard Marvel movie but with all the hallmarks which make them so successful. Great action set-pieces, a good mix of emotion and humour and a fantastic villain. David Harbour almost steals the movie from star Johansson but this is also a great vehicle for Florence Pugh as a new potential Black Widow. A dodgy turn from Ray Winstone and a familiar finale aside, this is another solid entry into the Marvel Cinematic Universe.
Rating – 4
(1 – Awful, 2 – Average, 3 – Good, 4 – Great, 5! – Must See)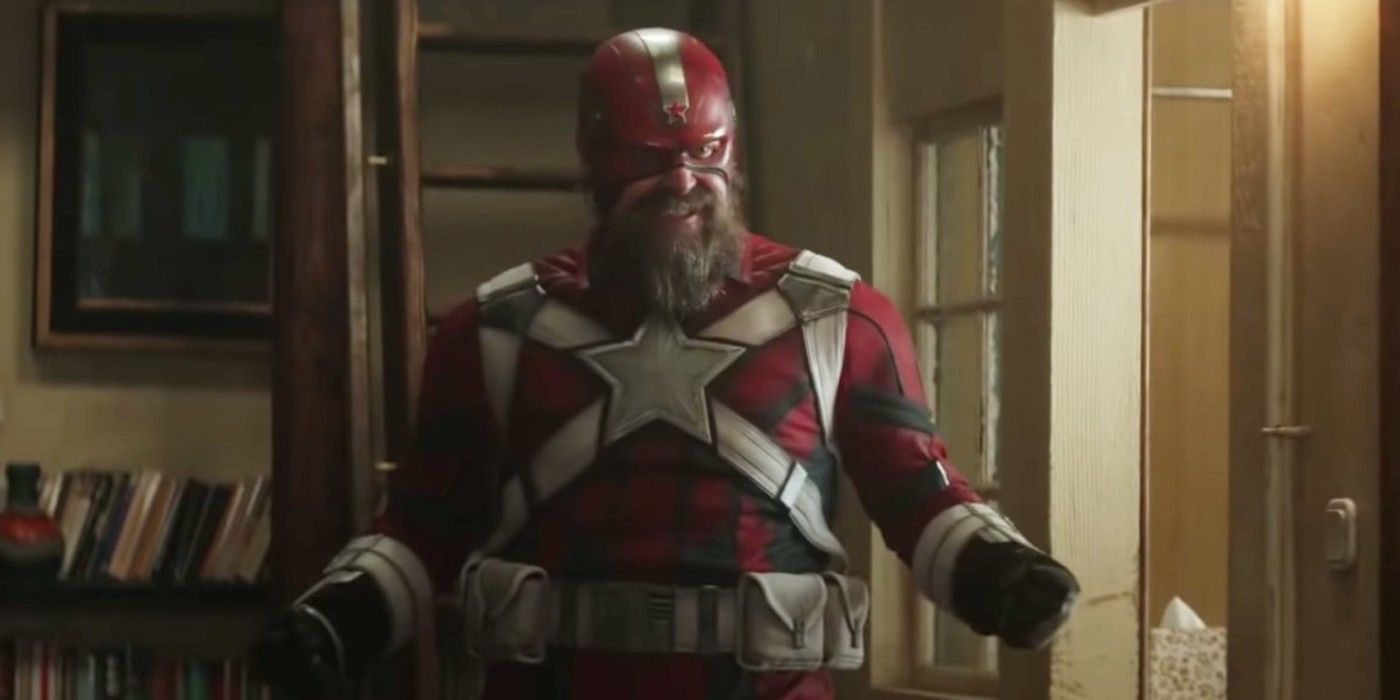 As always get in touch below with a comment but also like our page on Facebook (Distinct Chatter) or follow us on Twitter – @distinctchat