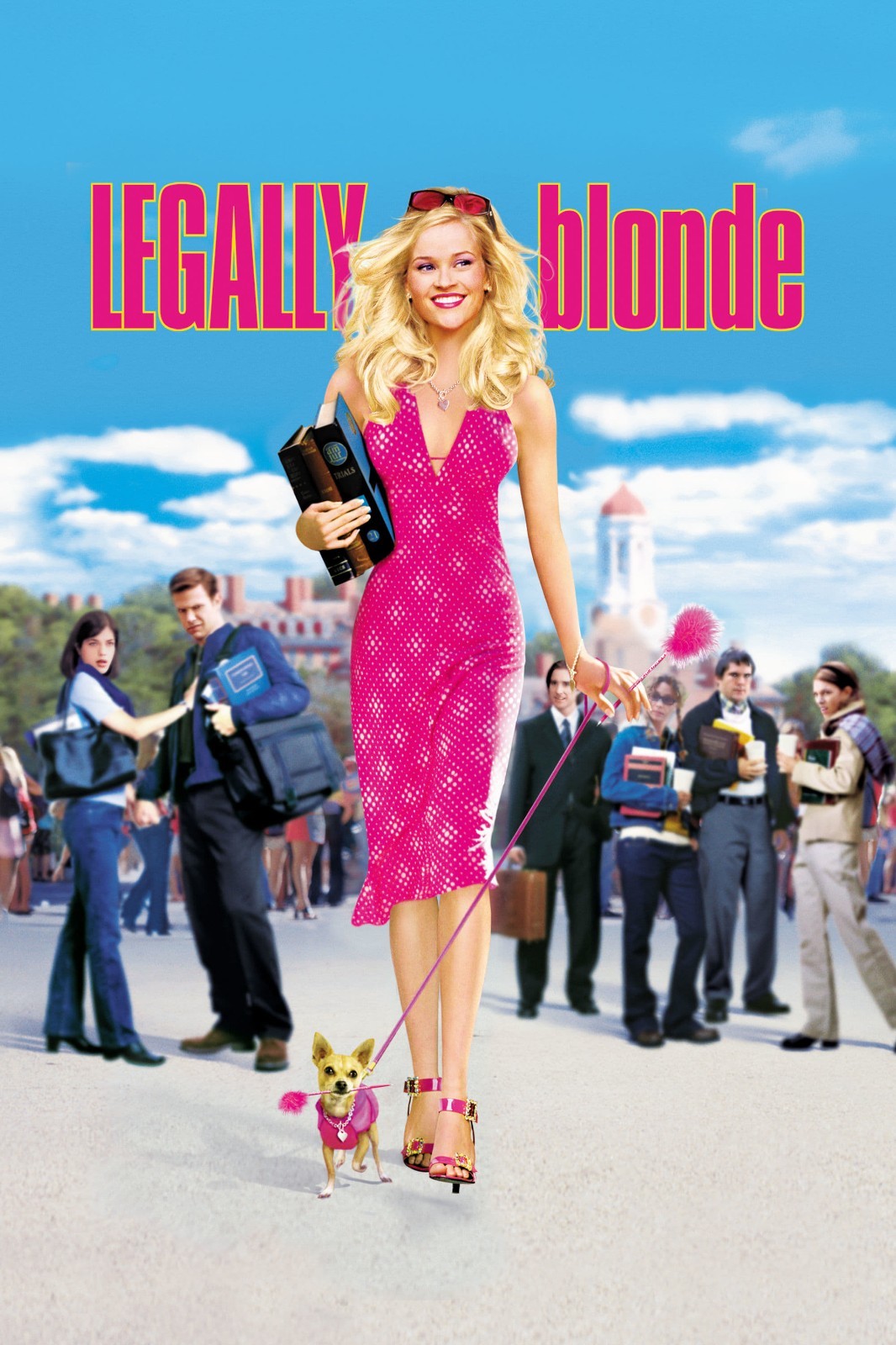 The under-dog story is a classic and when this can be coupled with revenge or at least key characters getting their comeuppance, it is even better. That is a strength of Legally Blonde, as we watch Reese Witherspoon's Elle attempt to win back her boyfriend by proving that she isn't shallow and dumb but instead can become a lawyer at Harvard Law School.
If this makes you roll your eyes, then there is nothing here for you. This is the sort of movie which has a silly, implausible central plot idea and then builds a paper thin movie around it. It never really gets beyond this idea and certainly never tries to make it believable. Instead, the movie tries to win you over with charm and humour.
This is where the success of the movie is clear. Elle is the sort of character we have seen tons of times before in the movies, from either the kind but ditzy support character for the heroine or even the movie's conceited villain. Witherspoon brings her front and centre here but does so with enough likeability and sympathy that you are rooting for her, and although she tows a fine line, she is never too annoying.
This likeability means you want her to succeed and the film stacks the odds against her. If its entrance exams, snobby classmates or the central case she has to win to achieve her dreams, you are rooting for her and as she finds solutions for each problem, you will find yourself smiling. Add to this some very funny moments in places, then there is a lot to enjoy if you let yourself buy into it.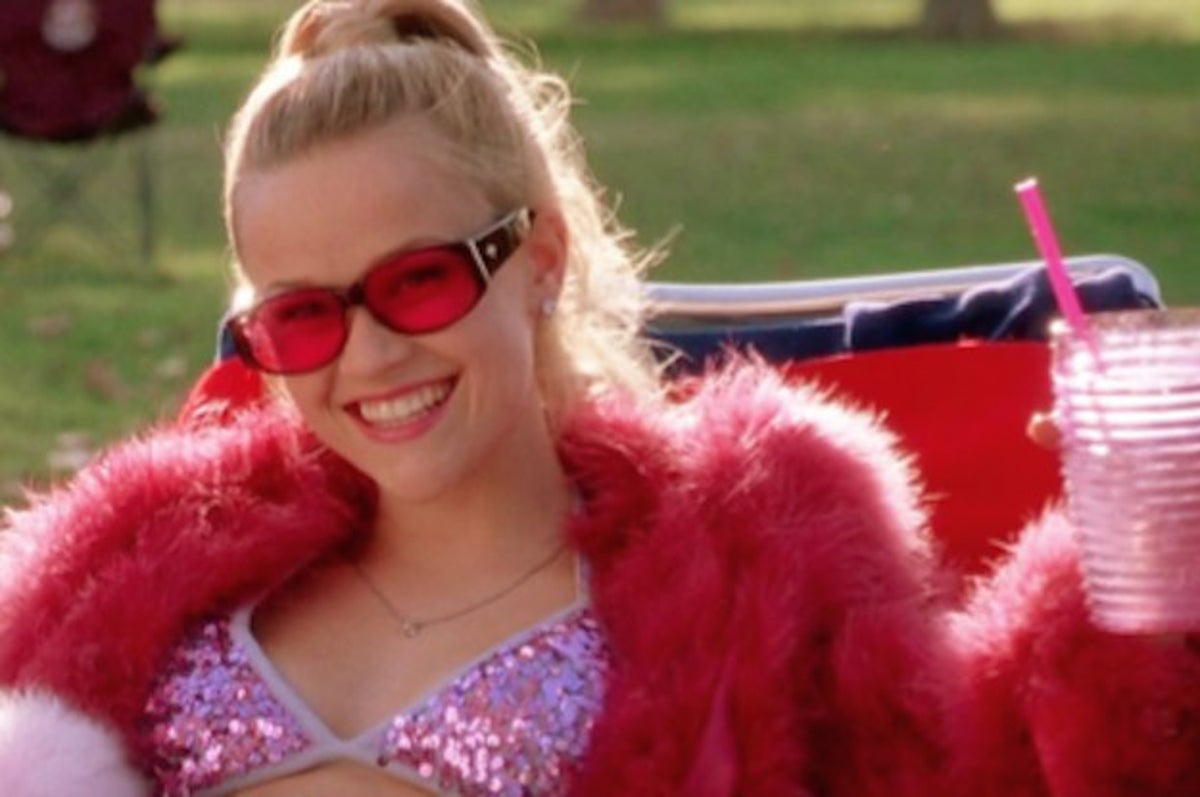 To buy into this film, there is a lot you have to look past though. The film uses every "dumb blonde" cliché it can and it comes across as lazy and far too easy at times. The humour in places is very dated and a lot of the jokes do not land. It also offers little of originality and even goes as far as being too predictable. It becomes a very silly, shallow and paper thin court case towards the third act but one which stretches credibility to breaking point.
Overall, Legally Blonde is for the people who can look past the cliched, silly, implausible but predictable plot. Its built around a silly central concept and never really gets beyond this. Witherspoon manages to elevate her character though and there are enough under-dog moments that you'll find yourself being brought along with key moments in the film.
Rating – 3
(1 – Awful, 2 – Average, 3 – Good, 4 – Great, 5! – Must See)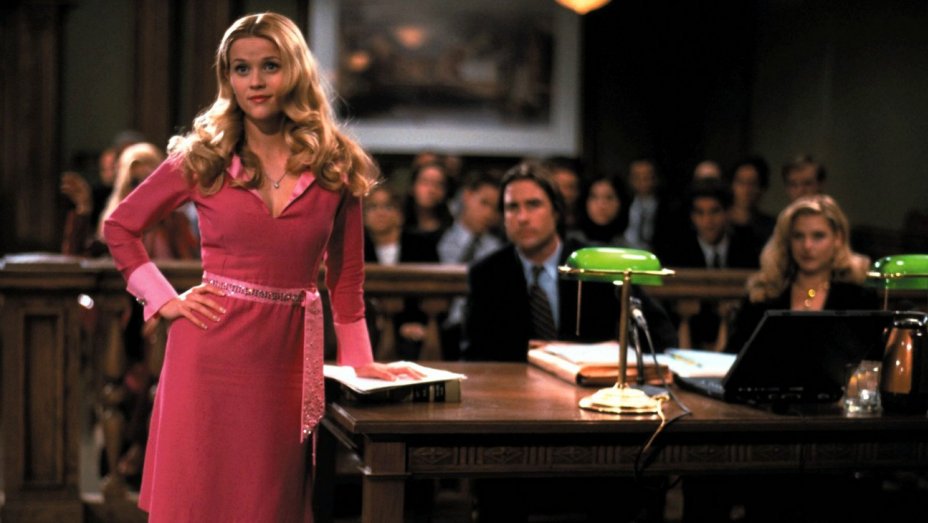 As always get in touch below with a comment but also like our page on Facebook (Distinct Chatter) or follow us on Twitter – @distinctchat