Some roles can define careers and most will ultimately lead to the big Oscar win, or at least a nomination. For Carey Mulligan, it is no different and her role as Cassandra in Promising Young Woman could very well be her best performance yet. That's because this is a role which requires Mulligan to be sympathetic, sweet, funny, cold and very dark at times. Its a very fine balance to achieve but she does so perfectly.
The most simplistic way to describe the story is that Cassandra prays on the "nice men" who are willing to take advantage of drunk women on nights out. Cassandra pretends to be drunk until it is clear these men, usually back at their homes and in their bedrooms, are going to take advantage and then reveals that she is in fact sober. Anymore than that will give too much away and this a movie that is worth seeing "cold." Although be prepared to be very uncomfortable.
The synopsis alone demonstrates that this is a film willing to go to dark places and that is just the tip of the iceberg. The relentless revenge on those that have wronged her drives the film and some scenes are both engrossing and difficult to watch as she begins to tick off the list those that are responsible for her past trauma.
Mulligan is a casting coup but it is in the support that some of the best choices are made. The men that seek Mulligan out are some classic "nice men" from films you'd know, from Adam Brody to Christopher Mintz-Plasse, and their inclusion, coupled with the audience's preconceived notions of the sort of person they are, makes the scenes involving her "fake drunk" scam even more effective.
As with all good "revenge" movies, complications arise when there is a chance to give the quest up and live a happier life. That comes in the shape of Bo Burnham who carves a charming shape from Mulligan's past and makes her consider her one woman quest against "nice men." The chemistry between the two is fantastic and there are some great scenes of the two just dating and getting to know each other which make their relationship believable and lull the audience into rooting for them.
Again, the best movies add drama and the final act, with some great revelations and subtle twists, manages to keep the film and its clear message firmly on track. It builds to a very tense and very effective resolution, one that is uncomfortable to watch but perfectly so. The downside is that with all the build and justifiable actions of Mulligan's Cassandra, the movie struggles to find the perfect resolution. It ends with little ambiguity and a clear resolution but one that doesn't feel satisfying or that it does enough justice to the story that was being told leading up to it.
Overall, Promising Young Woman is a difficult watch but a compelling one. It tells a story that is desperate to be heard in a way that keeps it interesting without being preachy. Mulligan gives one of her best performances alongside a perfectly cast support. The ending lets the movie down but not enough that it won't stay with you.
Rating – 4
(1 – Awful, 2 – Average, 3 – Good, 4 – Great, 5! – Must See)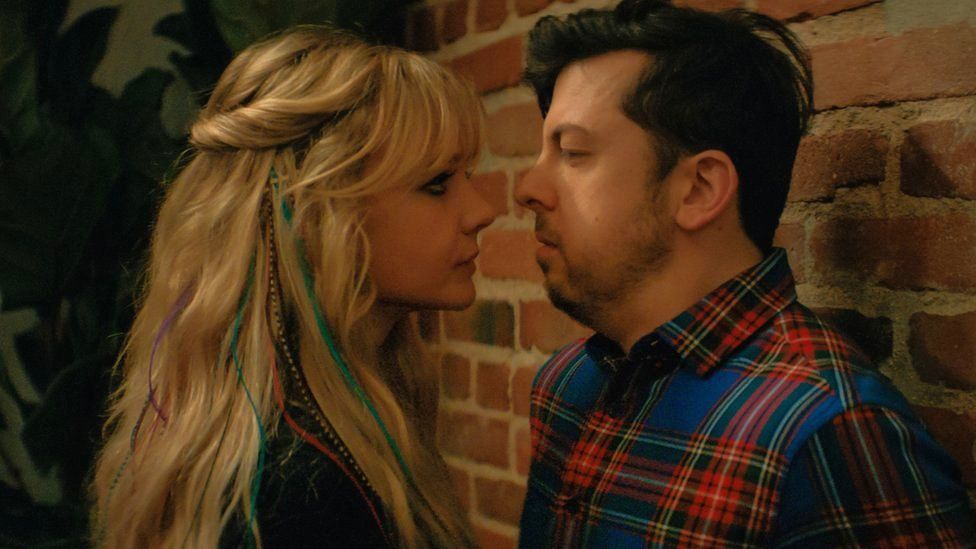 As always get in touch below with a comment but also like our page on Facebook (Distinct Chatter) or follow us on Twitter – @distinctchat