For a generation of people, The Addams Family is the movie version. That is because these actors and actresses were iconic in their portrayals of the spooky family, bringing their own version of the original TV characters to the big screen, while being true to the people they were reimagining. That's the biggest strength of The Addams Family movie, the characters and how likeable, as well as down right bizarre, they actually are.
Raul Julia is fantastic as the unhinged family man Gomez and his chemistry with on-screen wife Morticia, played perfectly by Angelica Huston, is great to watch. Christina Ricci made her Hollywood name by being Wednesday and practically steals the film, while Jimmy Workman's Pudsley still gets some great gags. Out of the main family, the fact that Christopher Lloyd's Fester is the weakest is saying something, because he still manages to deliver an iconic performance.
The story works well too. As with any movie of this sort, the story is just a loose thread to hang the gags on but having Fester be an imposter, trying to trick the family out of their untold fortune, is enough to give you a look at the family dynamic from outside without trying to introduce some random character.
The gags do come as well. Its really one joke, the horror being played as normality, or even entertainment for the family, but the way it is presented works so many times. The deadpan delivery, the stone-faced responses and the incredulousness of everyone else witnessing the chaos is where the entertainment lies and it works effectively. Being a one-joke film does mean that the gags begin to run their course as the movie progresses though.
As does the plot. Once its established that Lloyd's Fester is an imposter, the movie tries desperately to tie-up loose ends. This is where the cracks emerge and the writing falters. The ending is all too neat and very quickly resolved in a way which wouldn't work today, even in a simple kids film. The movie is also dating with the reliance on dodgy CGI. Thing is realised very well but the cracks are beginning to show.
Overall, The Addams Family uses the fantastic cast and the characters they portray to great effect. Huston and Ricci are stand-outs and make the most of the jokes peppered within a very thin plot. That plot and the fact the jokes begin to run thin towards the end lets the film down eventually though.
Rating – 3
(1 – Awful, 2 – Average, 3 – Good, 4 – Great, 5! – Must See)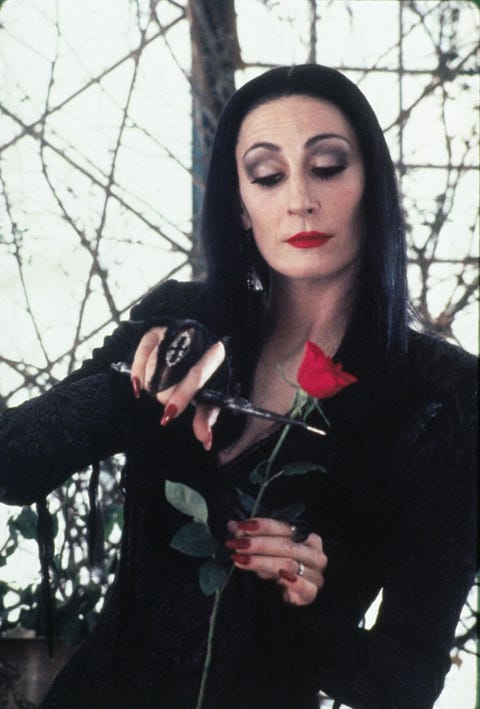 As always get in touch below with a comment but also like our page on Facebook (Distinct Chatter) or follow us on Twitter – @distinctchat