I don't usually comment or care about awards shows. I think they are often so detached from the actual movie-watching public that their results don't often reflect the opinions of the general audience or even the best of the movies that were released in any given year. I have commented on my idea for a "mainstream movie awards" before and also have my own "Views from the Sofa Awards" to celebrate the blog's birthday each year.
This year I felt slightly more invested because there were people I really felt deserved recognition. I felt within each category, there were films I loved or people who put out performances that deserved recognition. Not every film I loved from last year got recognised by The Academy, neither did every actor who I felt gave their best performances or award worthy performances, but I will offer my view on the awards I cared bout and whether I agree (or usually disagree) with the decision made.
Best Supporting Actress
Winner: Alicia Vikander (The Danish Girl)
My Winner: Alicia Vikander (The Danish Girl)
So far, so good. I actually argued that considering she was the main female lead, she deserved to be included in the Best Actress category but then she may not have won. The film felt like it was more her story anyway and I was more intrigued with Vikander's performance than Redmayne's.
Best Supporting Actor
Winner: Mark Rylance (Bridge of Spies)
My Winner: Sylvester Stallone (Creed)
I would have found this difficult anyway because I rated Tom Hardy in The Revenant too but Stallone brought Rocky back to the screen in a really heartfelt and genuine way. Stallone was demonstrating he was actor and in the final real chance he has to get that recognition, I thought this would be his moment.
Best Actress
Winner: Brie Larson (Room)
Mt Winner: Brie Larson (Room)
It seems they agreed with me on the females. I was the only person in the world that loved Jennifer Lawrence in Joy but she was still blown away by Larson in Room, which also had what I thought was a shoe-in performance for best (supporting?) actor as well with young Jacob Tremblay. Larson was terrific though and played a harrowing role in a way that didn't feel difficult to watch or too over the top.
Best Actor
Winner: Leonardo DiCaprio (The Revenent)
My Winner: Leonardo DiCaprio (The Revenent)
There is another post for another time on whether DiCaprio has truly deserved an Oscar yet but here it is no pity/sympathy vote. He has earned it purely for the role he played here, which was gruelling, compelling and better than even my favourite Matt Damon in The Martian.
Best Director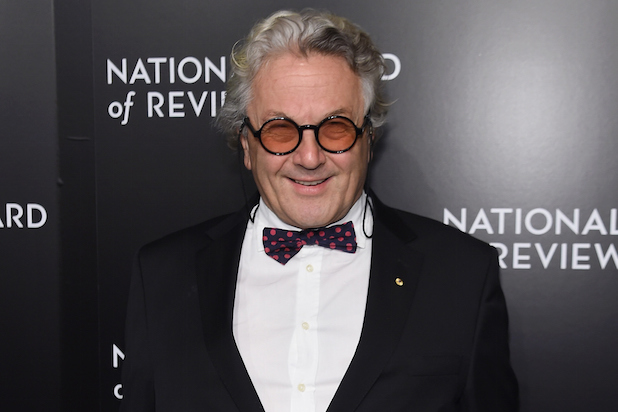 Winner: Alejandro González Iñárritu (The Revenant)
My Winner: George Miller (Mad Max: Fury Road)
What Iñárritu did was amazing and gruelling. The shots were a spectacle to behold and the way he created the world that DiCaprio's Hugh Glass traversed was a triumph. It still didn't have the spellbinding effect that Miller's world on Mad Max did though. The car chase through the sandstorm, the real-life stunts executed in real-time and the non-stop chase which left you breathless: Miller created a movie which blew the audience away as well as exhausting them too.
Best Movie
Winner: Spotlight
My Winner: The Revenent
This is why I don't usually comment on award ceremonies because I haven't seen Spotlight. I do think, from what I have heard and the little I've seen, that it would have had to do a lot to beat my enjoyment of The Martian, Room and my pick for winner The Revenant. The film kept my attention for the two hour plus runtime and I was never less than mesmerised by the environments, drama and performances which help support the success and effectiveness of the movie.
Overall, I'm still not a huge fan of The Oscars and what they stand for (or don't) but this year they actually got most of their choices right. DiCaprio deserved his win, as did Brie Larson and while Miller didn't get best director, I can understand why Iñárritu won. Still think many more films deserve the recognition too though.