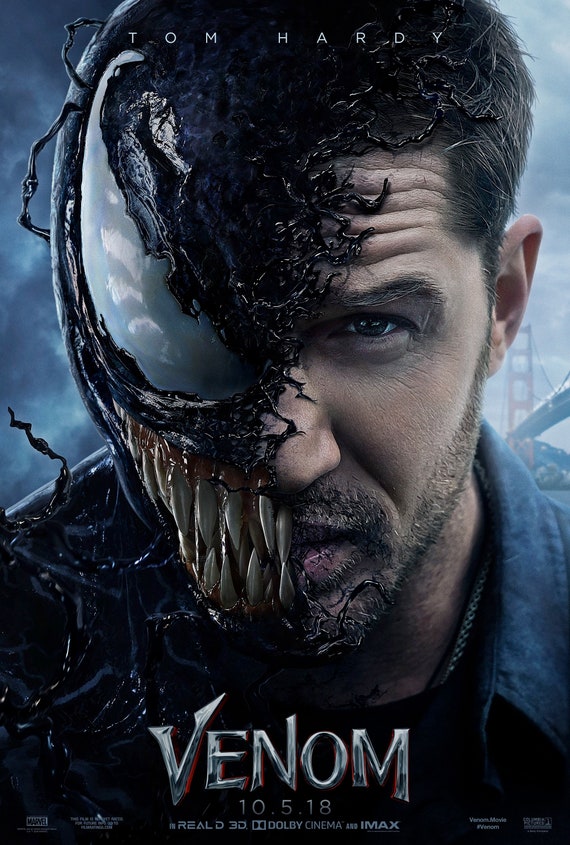 Anyone who is a Spider-man fan will know the potential of a Venom on the big-screen. Many people wanted to see the symbiote take on Spider-Man and got a watered-down version when Raimi's Spider-Man 3 hit screens but it never felt like the proper, faithful version. While this year's Venom doesn't see Eddie Brock go to toe-to-toe with the new (excellent) Tom Holland version of the character, this does look good.
For starters, the visuals of Venom are spot-on and the tone seems to be suitably dark for a force which takes you over and makes you "eat" other people. To this end they have cast the great Tom Hardy, who manages to convince in the trailer as a scared reporter who seems out-of-his depth.
Hopefully Venom will be well-received and with Spider-Man: Homecoming proving that Marvel and Sony can work hand-in-hand, it would be great to see Hardy's anti-hero rubbing shoulder's with the newest version of the web-slinger.
Overall, Venom looks like it could rejuvenate a key part of Marvel and Spider-Man's rogues gallery. A great character played by a great actor with a movie which seems to be aiming for the right, quite dark tone.