It would be very easy to roll your eyes and see The Angry Birds movie as a cheap cash-in on the success of the game. It wouldn't be the first video-game movie to try this and usually they fail spectacularly, especially one with no clear narrative or linear thread: which is more of a puzzle game than an actual immersive single-playing experience. You wouldn't be remiss for thinking this was also a colourful, mindless and shoddily thrown-together movie aimed squarely at kids to give parents a couple of hours respite.
Luckily, Angry Birds is so much better than that and if approached with an open mind, will surprise you. The beginning of the movie is where the winning material is and it makes such great use of it. Red is a seemingly singular angry bird in a cheerful, chirpy town. His experiences day to day infuriate him to ever increasing levels of fury and it is a joy to watch.
There is something very entertaining about watching a character "losing it" and Red is no different here. It is also particularly pleasing because most of the time his rage is completely justified but he finds himself amongst people far too cheerful. That is until he joins anger management and the rest of the animated birds from the video-game make their appearance.
The movie actually does a very good job to bring these characters together but in a way that creates natural tension. The anger management classes involving the many different birds are some of the better moments in the film and the interactions between these characters would not be out of place in any solid sitcom.
It also helps that there is a strong voice cast behind the characters. Jason Sudeikis plays Red, Josh Gad is the fast and furious Chuck, Danny McBride is the self-explanatory Bomb with Maya Rudolph as the sympathetic but no less psychotic councillor Matilda. Add to this the talents of Peter Dinklage, Bill Hader, Sean Penn and Kate McKinnon and it is no wonder that there is plenty of great humour from each of the key characters.
Of course, this is based on a game where you throw birds at towers of green pigs so there has to be a plot related to this fact. This is where the film begins to run into some difficulty. The best moments are in the setting-up of the characters the situations that landed them in anger management. The film loses it's way once the antagonists arrive.
The pigs are great characters in themselves and the plot is never dull but it does seem to struggle to shoe-horn in a huge catapult and a pig city that needs destroying. At this point it becomes something much more for the kids and the great, more clever humour from the first act begins to fade away.
Overall, The Angry Birds Movie is a surprise. What could have existed as a simple cheap tie-in and plug for a mega-hit game is something much better. A great voice cast lends their talents to good characters with some very funny moments. It is just a shame that the game it is based on seems to get in the way and dampen things slightly.
Rating – 3
(1 – Awful, 2 – Average, 3 – Good, 4 – Great, 5! – Must See)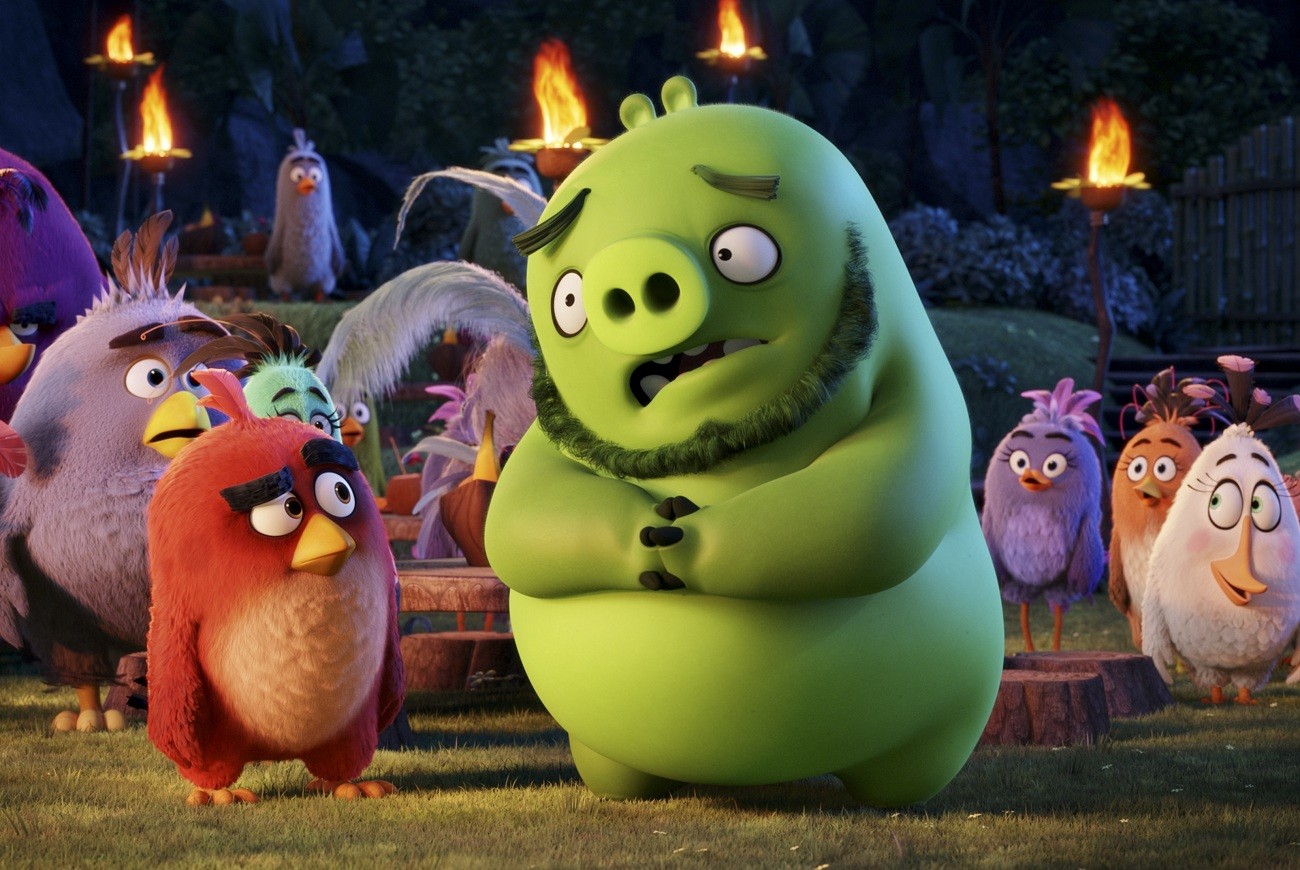 As always get in touch below with a comment but also like our page on Facebook (Views from the Sofa) or follow us on Twitter – @viewsfromsofa