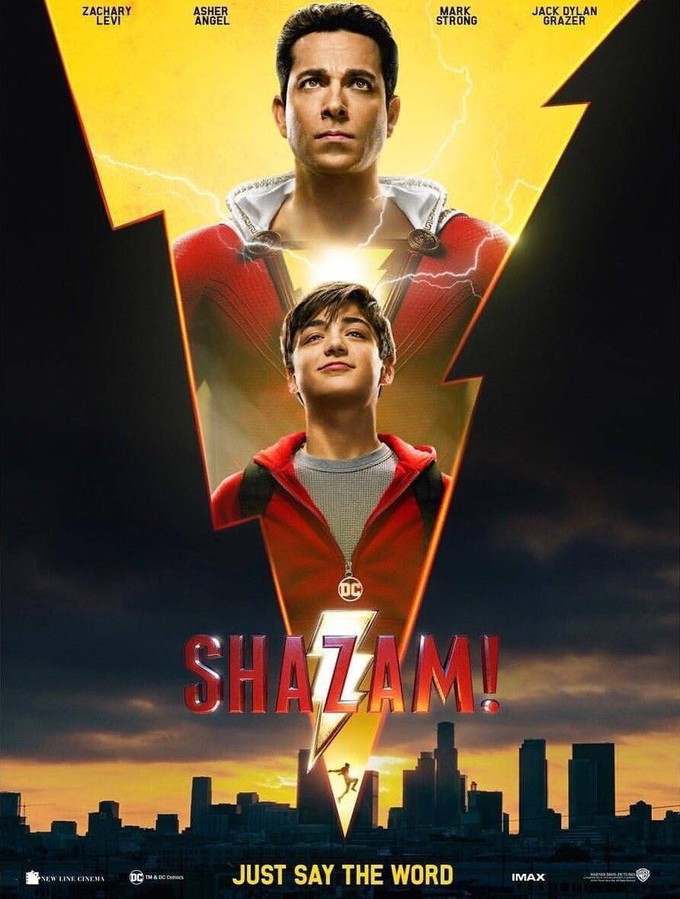 I don't like superhero origin movies. There have been so many over the years that it is fairly clear what is going to happen and how. The formula for an effective origin movie is so well-worn that even the most recent and best origin movies, Wonder Woman or Captain Marvel, can't do enough to pull themselves away from what we have all seen many times before.
Shazam! seems to have found the way around this particular problem and it is with a surprising tactic. Rather than trying to do what many other superhero origin movies attempt and subvert the usual tropes (and failing in the process), Shazam! leans heavily into the formula, using it for maximum effect and ensuring that it just doesn't hit every trope but does them so well that you understand why that formula has been used for so long.
So we have the unlikely hero given super-powers, we have the villain which essentially matches our hero and the second act stumble and failing which refocuses his mission. We even get a huge, messy finale with plenty of CGI people hitting each other. Shazam! is slightly different because it does all of this so well.
It helps that the titular hero has a slightly different tack to much any other around at the moment. When Billy Batson, played by Asher Angel, says "shazam" he becomes the hero of the same name, played by Zachery Levi. It is Big with superpowers and luckily, plays it exactly that way. When Levi first get his super-powers, which include flight, bullet-proof and super-speed, he uses them exactly as a teenager would use them (badly).
This is what gives Shazam! (the movie) it's strength. It is very funny. The humour is pitched perfectly, not too tongue-in-cheek and obvious and never letting itself become about the obnoxious or gross. It understands how a teenager would use these new-found abilities and it is smartly funny. Add to this the "super-hero trials" set up by Billy's new best friend Freddy, played by the movie's MVP Jack Dylan Grazer, and you have some of the best moments of the movie.
Every hero needs a decent villain and one of the traps most origin movie's fall foul of is the weak antagonist. Shazam! does not suffer from this particular trait however. Mark Strong plays Dr. Sivana who gets a fantastic origin story of his own and then some truly shocking scenes which amplify his villain status. One scene involving a board-room of execs on a high-floor of a skyscraper is particularly effective and forcing your allegiance with the hero. It means that when Strong's villain is causing Shazam! some heroic issues, you want badly to see our hero triumph.
Which leads to the weakest aspect of the movie, the final showdown. Unfortunately, Shazam! can not escape all the curses of the origin movie and it still presents a messy finale with little of actual substance. There are too many elements involved in the final showdown that nothing is too clear or, worst of all, original. There is a last minute surprise which is supposed to add some new creativity to the end but instead it muddies the water and makes what could have been a cool sign-off for the film something much more average.
Overall, Shazam! is an effective super-hero origin movie because it throws itself into the tried and tested formula and for three-quarters of the movie, succeeds in this endeavour. It is hilarious, making good use of the original super-hero concept Shazam! is centred upon, but even a great villain can't save the messy, unoriginal finale.
Rating – 4
(1 – Awful, 2 – Average, 3 – Good, 4 – Great, 5! – Must See)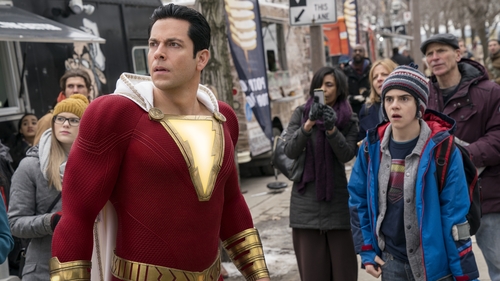 As always get in touch below with a comment but also like our page on Facebook (Views from the Sofa) or follow us on Twitter – @viewsfromsofa