There is something brutally unforgiving about Japanese Anime. It is easy to see why it has such a die-hard following, as it is usually inspired visuals, bringing to life a story which has many twists and turns but always a creative narrative. That plot very rarely panders to the audience though and if you are not willing to invest into some of the more complicated and complex aspects of the story, the anime can often leave you behind.
Akira is no different but it pays-off with a story which is well-worth the investment. Set in a futuristic 2019 Neo-Tokyo, the world of Akira is one which feels very similar to ours but includes violent biker gangs, telepathic and telekinetic humans and shady government organisations. At times you are never sure how the events and characters are inter-connected, which can leave the viewer feeling slightly left-behind but slowly and with precision story-telling, the links begin to become apparent.
This is where the investment pays-off. Akira takes it's time as a story to unfold the plot. There are scenes and characters which almost feel superfluous to the story but carry developments necessary for key scenes later. It rewards your ongoing involvement and sticking with the interconnected and slightly twisty plot which Akira creates.
What helps you stick with the world is the great use of animation. Even for 1988, the visuals are impressive. A large chunk of the story deals with the effects of telekinesis and hallucination, both of which are realised to good effect with some twisted visual moments on-screen. As with a lot of more mature anime, the film doesn't shy away from more violent and graphic moments but these work effectively in telling the story.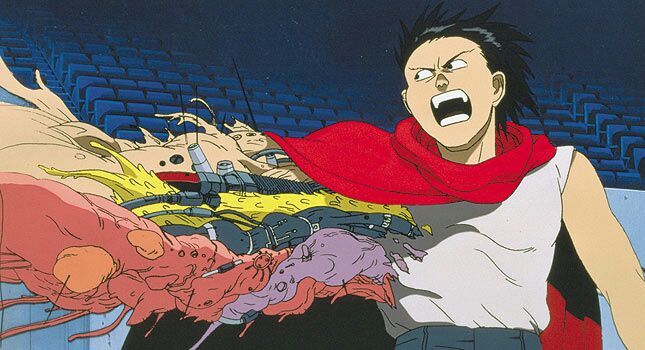 It isn't just about the striking visuals. There are some key set-pieces and action moments which keep the interest too. A protest which turns violent, a biker gang confrontation through to a bold infiltration of a military base and then a chaotic but stunning finale. The use of visuals is impressive and ensures your interest in Akira never wavers.
The finale isn't perfect though. That unforgiving and uncompromising approach that Japanese anime has to storytelling means that by the time the finale is unfolding, you can begin to feel lost and there will be moments that you aren't entirely sure what is happening at all. This is rectified to some degree but it is a film which would benefit from a second viewing to add clarity to certain aspects, which isn't necessarily a positive for everyone.
Overall, Akira is Japanese anime at it's best. It has a compelling story which doesn't pander to the audience but instead keeps you engaged with twisted plots, interconnected events and impressive set-pieces and stunning visuals. Not necessarily for a casual viewer but plenty to enjoy here for anyone giving anime a go.
Rating – 4
(1 – Awful, 2 – Average, 3 – Good, 4 – Great, 5! – Must See)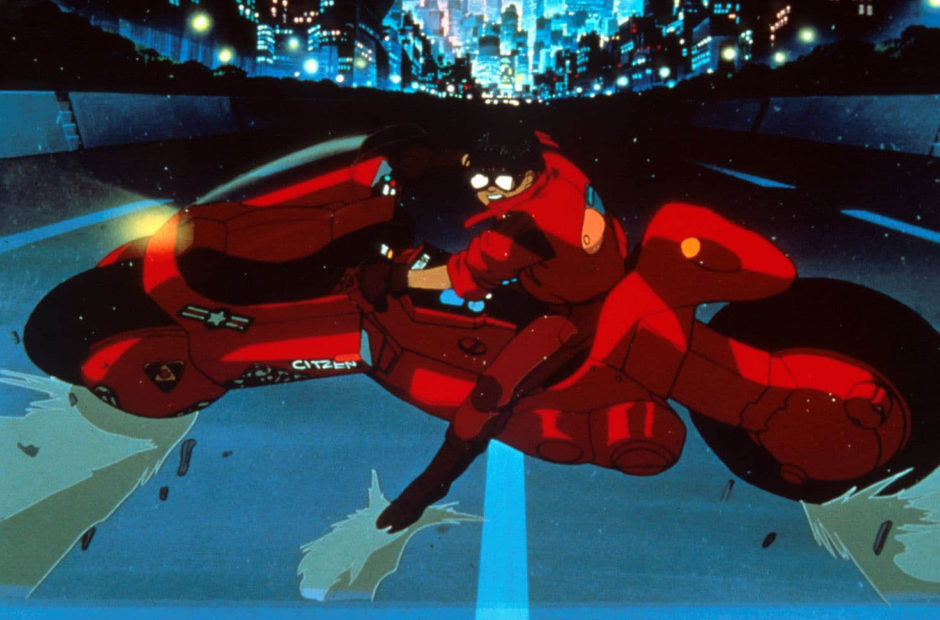 As always get in touch below with a comment but also like our page on Facebook (Views from the Sofa) or follow us on Twitter – @viewsfromsofa