Creed managed an impossible task of breathing life into a franchise long thought dead. Rocky Balboa ended the Rocky franchise with a suitable chapter but Creed managed to show that there was life in Rocky as a supporting character and that the legacy of that franchise was strong. Creed II continues that message and manages to look even further back into the franchise to deliver a story with plenty of relevance and heart.
The hook of the film is that Creed's opponent is Drago. Repeating the opening bout of Rocky IV, Michael B Jordan's Adonis Creed is taking on the son of the man who killed his father, Viktor Drago. It is a stereotypical grudge match but for anyone who is a fan of the 1985 sports sequel, there is an added intrigue and great stakes. It also helps that when the two boxers do meet in the ring, the outcome is expected but clever, adding a dimension to the movie which offers something fresh and interesting.
The best of the Rocky movies moved away from the boxing and used it as a gateway to a bigger story. Creed II is no different. The story of tackling past demons is a key one but there are also some very poignant plot points involving Creed and returning Tessa Thompson as Bianca, and the potential deafness in their newborn. Jordan shows why he is such an acclaimed actor with some great dramatic scenes punctuated with raw boxing energy.
The same goes for the other corner. Dolph Lundgren returns as Ivan Drago and gets to be the character he never was in Rocky IV. There is an actual story for the retired fighter and his son, one that has it's own stakes. The scenes between him and Florian Munteanu as Viktor manage to make you sympathetic for the opponents and elevate them above one-dimensional villains.
The real money is in seeing Stallone stood toe-to-toe with Lundgren once again. Fans won't be disappointed and it is a scene which manages to crackle with chemistry. Stallone manages to step effortlessly into the boots of Rocky every time and Creed II is no different. You feel him in the corner of Creed, rocking with every punch and leaning into every contact. He is still one of the strongest aspects of the movie, just about stopping this series from stepping out of the ageing movie stars shadow.
It doesn't help that Creed insists on being so heavily linked with Rocky in some cases. The iconic music has its part to play, the montage is ever-present, although with a more modern twist, and story itself is a constant reminder that this is a continuation of a Rocky feud rather than the beginning of a new Creed one.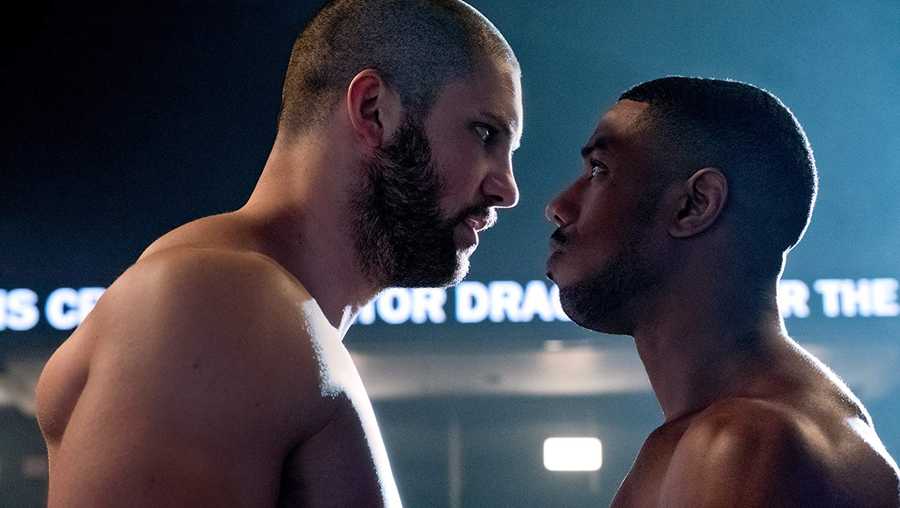 The boxing is as strong as ever and like any good boxing movie, the match itself tells a story. You are rooting for the fighters, both of them, as their individual stakes come to the forefront every time the bell rings.
Overall, Creed II is a fitting sequel and a strong continuation of the Rocky saga. Jordan is as strong as ever, while Lundgren returns in a role he finally manages to give some meat to. Stallone is as strong as ever, although you do wonder whether this franchise will ever be able to distant itself from it's over-shadowing predecessor.
Rating – 4.5
(1 – Awful, 2 – Average, 3 – Good, 4 – Great, 5! – Must See)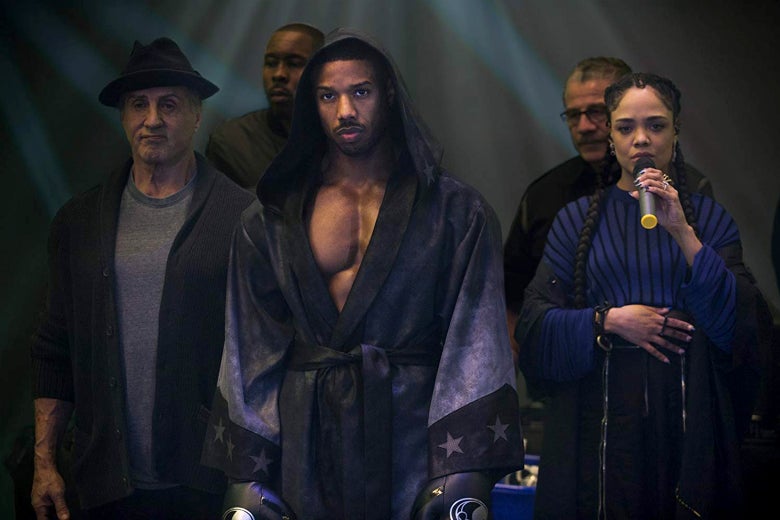 As always get in touch below with a comment but also like our page on Facebook (Views from the Sofa) or follow us on Twitter – @viewsfromsofa