Considering this is the movie to end a nine film franchise that spans over 42 years, it lacks a lot of the key planning which could have made it the rightful end to the Star Wars and Skywalker story. Being able to step back and take stock of the whole franchise, Rise of Skywalker almost stands alone from the series, not just ignoring aspects which went before but in some cases actively attempting to undo them.
This begins with the introduction of Emperor Palpatine as this movie's villain. The returning Ian McDiarmid is fantastic in the role and Palpatine is a worthy villain of a movie which is so steeped in epic expectation. His introduction does feel somewhat underwhelming when it is done through the albeit iconic crawl at the movie's opening. Perhaps planning could have seen him be the villain for this new trilogy as well.
The same can be said of aspects which clearly undo The Last Jedi. The eighth movie in the saga divided fans (but then again which Star Wars movie hasn't) and this is clearly why J.J Abrams was handed the reins once again. It is just a shame that it was also seen fit to sideline the initial big-bad as just a "creation," redo the parentage story of key character Rey and completely under-use Kelly Marie Tran as Rose Tico (a role so heavily built-up in the previous film). Fan service is all well and good but not when it manages to undercut the new, supposedly refreshing trilogy you have developed so far.
All of this would be acceptable if Rise of Skywalker managed to deliver an incredible Star Wars movie which surpassed all others. Unfortunately, what we get is a muddled, rushed and underwhelming finale to the story. That isn't to say there aren't moments of spectacle which impress. Some set-pieces are fantastic, from a force-tug-o-war over a prisoner ship, through to a well-staged lightsaber fight on a flooded ruins. The finale is also breathtaking, invoking both Return of The Jedi and The Empire Strikes Back by mixing huge space-battle action with smaller but more significant lightsaber conflicts.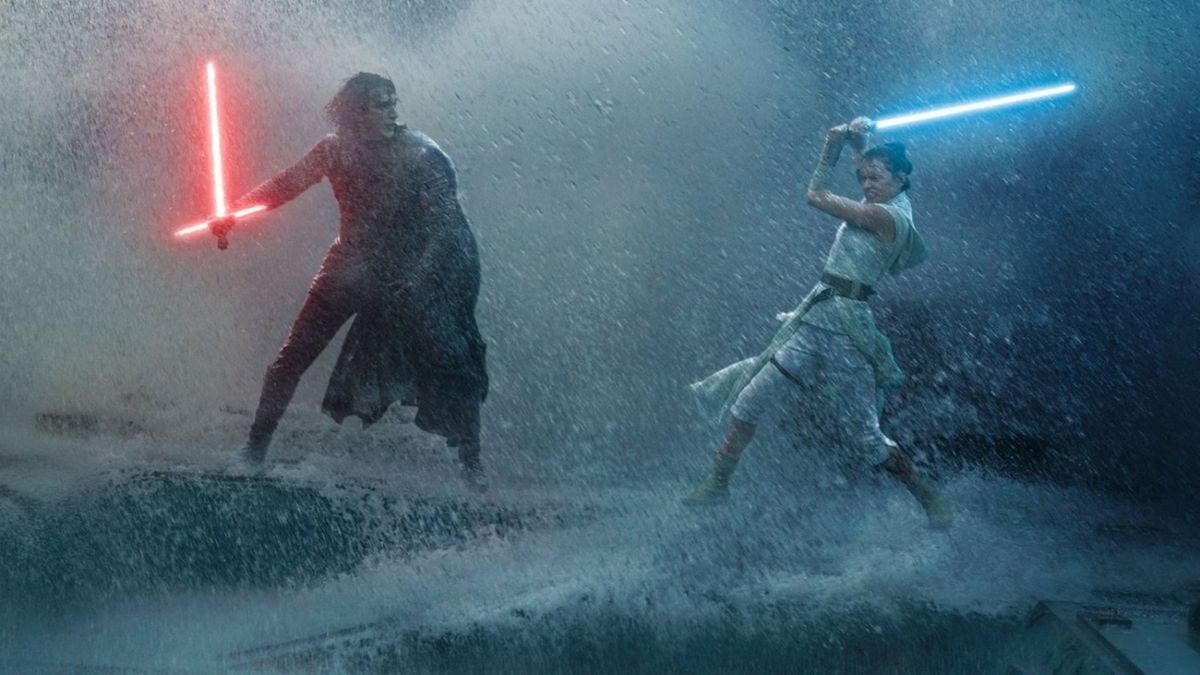 There is even a good stock in fan-nods and pleasing cameos. Force-ghosts manage to include plenty of old favourite, some which will surprise while others are expected. There is also some moments which bring a tear and a smile as moments are remembered, referenced and given significant wider context. This is seen particularly in the sensitive treatment of Carrie Fisher as General Leia, who sadly died before filming began but whose character still played a significant role. Her inclusion is seamless and those unaware will know no different, although they can often feel forced and awkward with the way they've be retrospectively written.
It isn't just the nods to the original trilogy which work well but the new cast gets their chance to shine to. Daisy Ridley holds the movie on her shoulders ably as Rey and plays a much deeper and conflicted hero than we have had chance to see. Her counterpoint is Adam Driver as Kylo Ren who just about manages to make the movie his own and gives the best turn as the fallen Ben Solo. His story is arguably more interesting and Driver makes it compelling with a serious and dramatic performance.
Unfortunately, the film is so rushed and fast-paced that even with two great central performances, there isn't enough room to let plot points and events breathe. It all becomes about pushing the story to the next big action sequence and although this means the film is never boring, it also lacks any proper depth or convincing story which you can truly get your teeth into.
Overall, Rise of Skywalker is a spectacle and an impressive set-piece ending to the Skywalker saga. It has notable nods to the past, good use of cameos and some impressive action sequences. Unfortunately, it is clear this was a movie which stands-alone in a trilogy which lacked proper planning, meaning the best aspects of the saga, the characters, feel shockingly under-utilised.
Rating – 3.5
(1 – Awful, 2 – Average, 3 – Good, 4 – Great, 5! – Must See)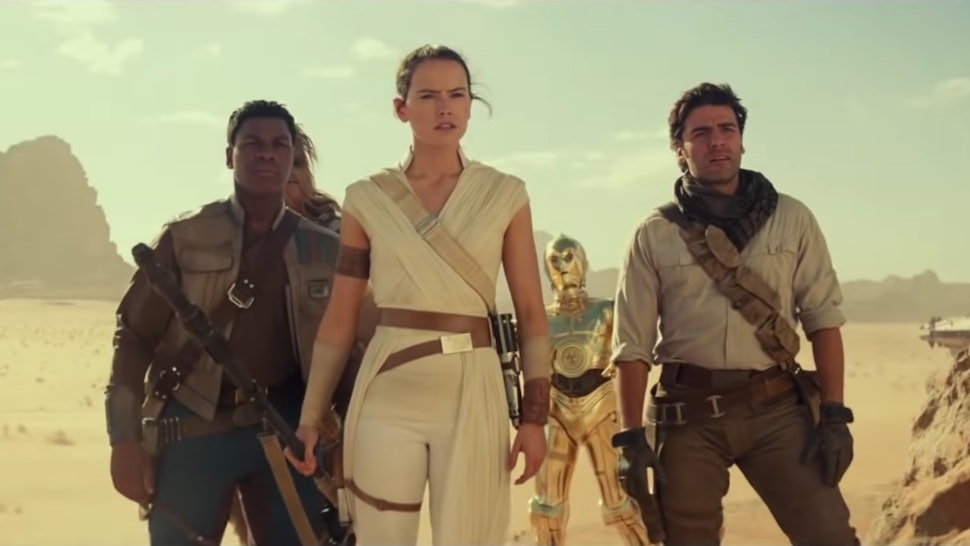 As always get in touch below with a comment but also like our page on Facebook (Views from the Sofa) or follow us on Twitter – @viewsfromsofa