It would feel cliche to say that "they don't make them like this anymore" but watching Knives Out, it becomes clear why the cliche exist. Aside from perhaps Kenneth Branagh's Murder on the Orient Express, which itself is around the hundredth remake of that story, there haven't been any straight detective mysteries for a long while. This seems ridiculous when you watch Knives Out and realise how good they can be if done well.
Knives Out is a great example of how to do the murder mystery genre. There is a suspicious death, tons of motives, plenty of clues and of course red herrings and an all-star cast to choose the killer from. This cast fits the bill well, with anyone from Jamie Lee Curtis through to Chris Evans potentially being the killer. The cast helps bring the tale alive while ensuring that it is taken seriously but in a farcical manner. None of the characters realise how ridiculous the situation is which makes some of the moments even funnier.
Add cast members like Michael Shannon, Toni Collette or Don Johnson who all play every scene to 11 and you realise how much fun the film must have been to make, which ensures the audience has fun watching it too. The cast member having the most fun by far is Daniel Craig. Playing against his iconic, over-baring James Bond role, Craig plays the Deep-South Detective who will clearly find the killer. It is all done with a twinkle of the eye, a mysterious smile and a grand revelation which evokes some of the best detectives from Holmes to Columbo. If there was to be a series of movies following Craig's Benoit Blanc, they would be welcome.
Unusually for a murder mystery, Knives Out doesn't follow events from Craig's perspective but rather from the nurse-maid to the victim, played by Ana De Armas. To give away why would spoil too much but her being the focal character alters the usual murder mystery formula and ensures that the audience is always playing catch-up.
That isn't to say the mystery is ridiculous though. The best murder-mysteries can be solved by the audience but never too early. Knives Out always gives enough information while almost staging all the key pieces of evidence as red herrings. The best compliment to give the resolution is that it is solvable and satisfactory without being obvious from the outset. You won't feel cheated by the mystery as you feel you could have solved it yourself.
Overall, it is difficult to review Knives Out without giving too much away but needless to say it is an entertaining, funny and compelling mystery. It has a slightly different approach to murder mystery which means you never feel sure of the outcome. It also introduces the world to Daniel Craig's Benoit Blanc which is a welcome character I hope we see again.
Rating – 4
(1 – Awful, 2 – Average, 3 – Good, 4 – Great, 5! – Must See)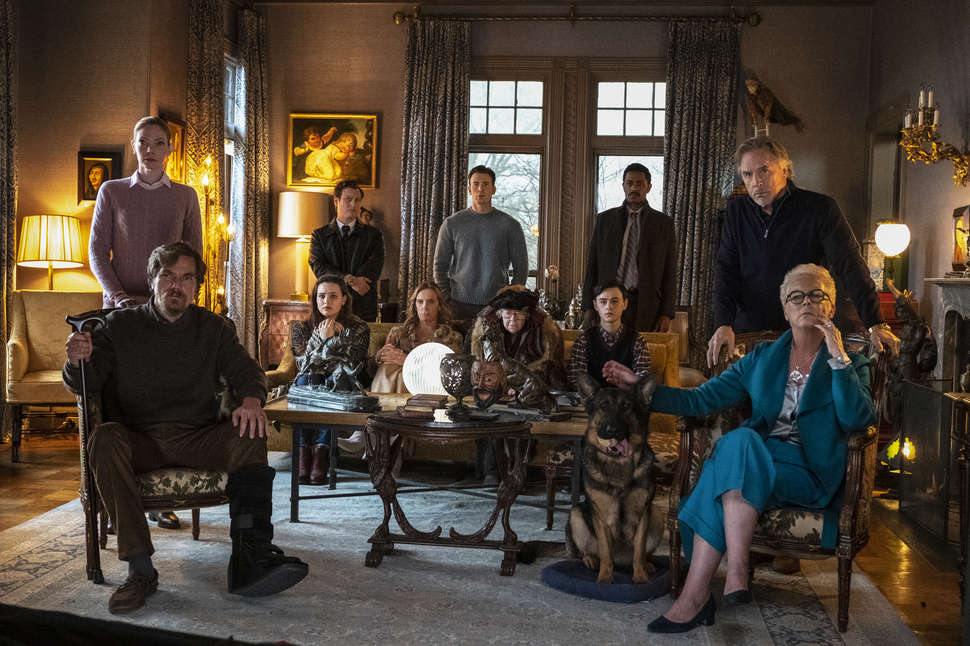 As always get in touch below with a comment but also like our page on Facebook (Views from the Sofa) or follow us on Twitter – @viewsfromsofa