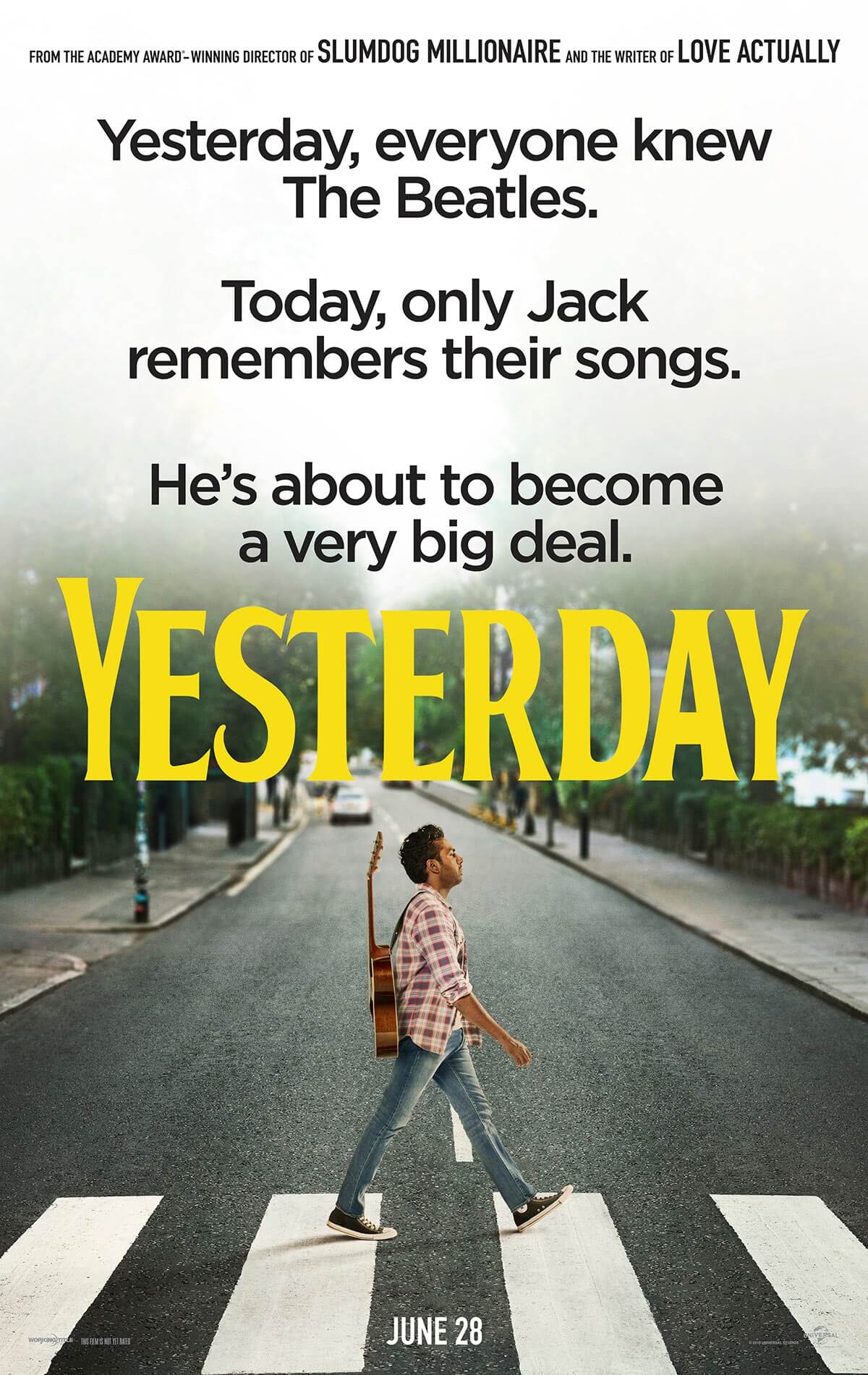 Some films have a concept so unique that you can't help but find yourself intrigued. Yesterday is that sort of film, taking a very simple idea and developing it well. The film centres around Himesh Patel, who while blacked out from being hit by a bus, misses a global event which wipes 60s Pop super-group The Beatles from existence. When he awakes, he is the only one who remembers and knows who they are. Also, he is a musician and a huge Beatles fan!
From here, writer Richard Curtis, from Four Weddings and a Funeral fame, develops a very interesting idea. Patel's Jack now has the pantheon of The Beatle's songs at his disposal and can use them, and claim them, as his own. This is no easy process though and the film cleverly explores how logistically difficult trying to claim another band's back catalogue, from memory, would actually be. Its these small difficulties, like trying to remember the words to Eleanor Rigby, that pique the interest and then the film begins to snowball.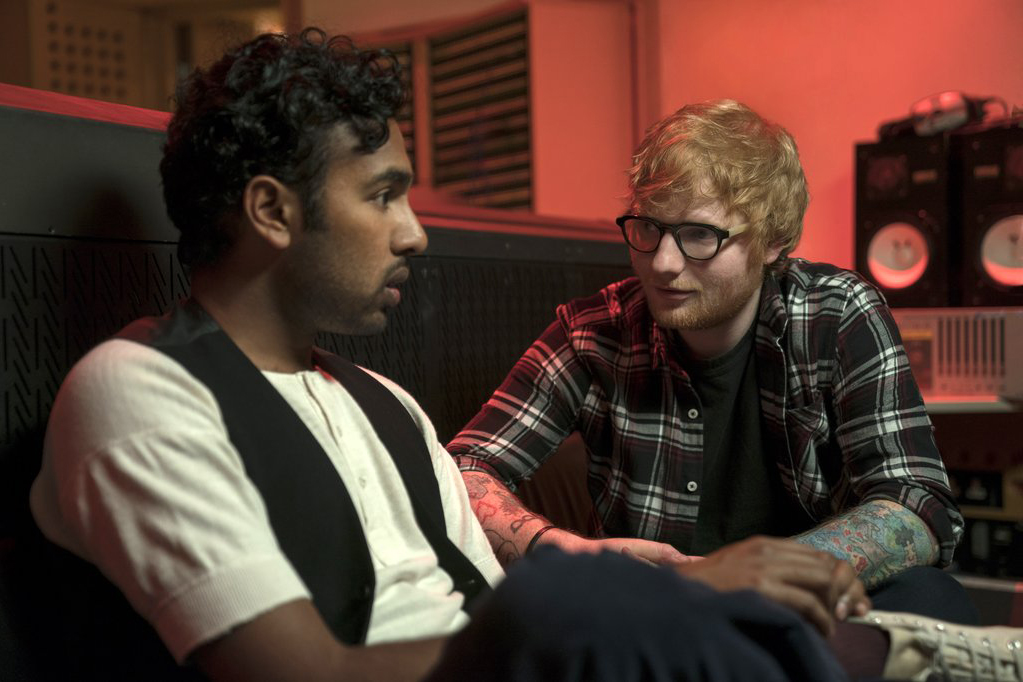 Luckily, Himesh Patel is very likeable and although he is doing something hugely morally dubious, you are never against him. The events get away from him and it is when watching his star rise, almost against his own wishes, that the movie comes into its own. It treads some familiar ground when looking at the pull and pitfalls of stardom, from celebrity friends (with an impressive role for Ed Sheeran) through to the cliched LA obnoxious super-agent, played by Kate McKinnon. There is even the obligatory James Cordon cameo to contend with. The story is told very well though and the concept of Patel picking and choosing the right Beatles songs, while also trying his best to remember those just out of reach, keeps the movie fresh.
In fact, some of the best moments are when the film takes a moment to explore what impact no Beatles would have had on the world. A google search brings up some random omissions or passing comments in non-consequential conversations highlight another aspect of this new world which is missing. Its a shame that there isn't more time in the movie to explore this area as well.
Instead, being a Richard Curtis movie, there is a love story to include as well. Lily James is the perfect leading lady for this movie, playing the "girl from home" that Patel is blind to until it is too late. Its a classic love story but told well and adds just enough of an extra layer of depth to be worth its inclusion.
The more infuriating aspect is the finale. With any high-concept, there are loop-holes and unanswered questions and it will annoy some that these questions are never answered. The ending is predictable and doesn't feel like it does the rest of the movie justice. There are moments teased and built throughout the movie which feel like they are going somewhere, for example the idea that Patel's Jack is not the only person who remembers The Beatles, which have unsatisfying resolutions.
Overall, Yesterday takes a very interesting concept and builds a well-told story around it. Himesh Patel is a solid leading man and plays the reluctant music star very well. He also sells the slightly bolted-on love story too. The film does a good job to explore this new world it creates and its impacts but not enough to justify the weak ending which will leave some unsatisfied.
Rating – 4
(1 – Awful, 2 – Average, 3 – Good, 4 – Great, 5! – Must See)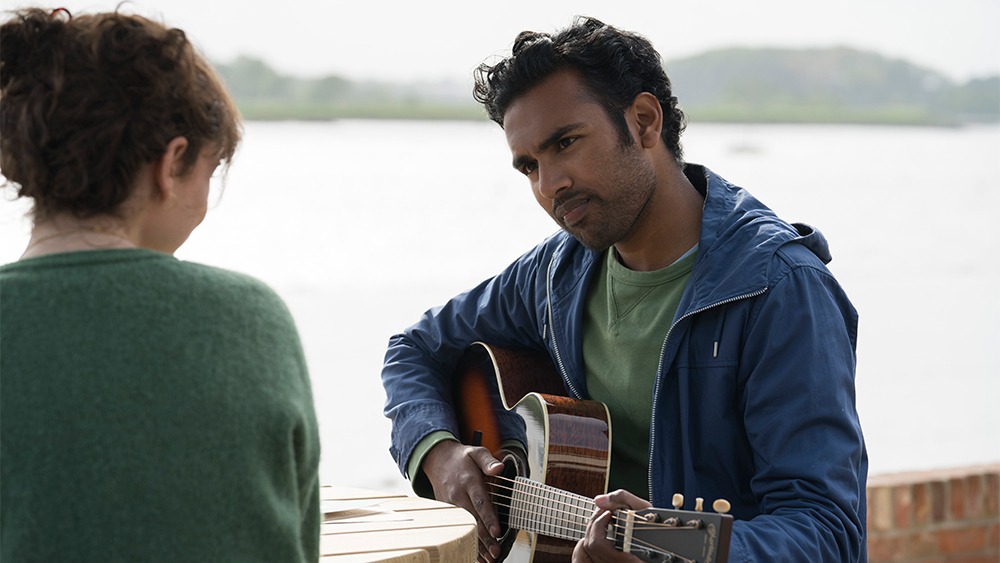 As always get in touch below with a comment but also like our page on Facebook (Views from the Sofa) or follow us on Twitter – @viewsfromsofa