Diamonds are Forever seems to confirm Connery as James Bond. After the less than successful outing for George Lazenby, Bond feels back in safe, certain and comfortable hands with the man who brought him to screen originally – even if those hands are beginning to look slightly aged.
It isn't just Connery back as Bond which improves the movie. The whole film feels more like the Bond movies that have made the franchise so successful, with an interesting story, good villains and some great action sequences. It also helps that the Bond song brings back Shirley Bassey and she manages to create another iconic theme.
This Bond feels much more like the one from Dr No and Goldfinger. It isn't reliant on too much generic action for the sake of it and actually has Bond investigating. He poses as a diamond smuggler, like an actual spy, and tracks down the villain to Las Vegas, linking to the gambling past that introduced our hero in the first place. Connery is in his element throughout and although he often seems slightly too old and jaded to pull of the same Bond character, the charm manages to see him through.
The actual story is a great one too. An actual mystery, with the final plan not revealed until almost near the end. It brings another element to the story, even if it is plainly clear who the bad guy behind the whole scheme will eventually be.
Blofeld is this time played by Charles Gray. The opening of the movie explains why he doesn't look anything like Donald Pleasence or Telly Savalas and although he isn't quite as good as the former, he does manage to bring the necessary evil to a role which begins to show it's age by this point.
This is highlighted even further with the inclusion of two creepier villians. They are nothing more than henchmen eventually but Mr. Wint and Mr Kidd, played by Bruce Glover and Putter Smith. They revel in their murders, have a bizarre relationship with each other and for at least the first two-thirds of the film, feel like a credible threat to the super-spy.
Unfortunately, the same can't be said for the Bond Girl, Tiffany Case, played by Jill St. John. She starts as a very sexy, confident and important character for the film to progress but once her initial part is played through, she becomes not just a damsel-in-distress but an actual complication and nuisance for Bond. After the importance the franchise tried to place on Bond's relationship, it seems bizarre to take such a large step backwards.
It isn't like the women in Bond can't be kick-ass. Bond takes on three femme fatale in the third act of the film which give him a run for his money, even if after a great scuffle they seem to be dispatched all too easily.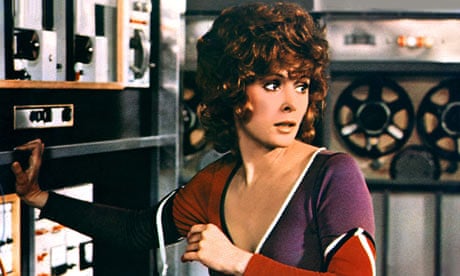 That theme runs through Diamonds are Forever. The story is good and has a great conclusion but the resolutions come slightly too easily. Blofeld's plan being down to a cassette tape or Bond stumbling across how the plan works by just looking under the floor in Blofeld's hotel room. It also get's increasingly infuriating with every failed plan of Blofeld's to kill Bond. The amount of opportunities to just kill the spy but Blofeld decides to gas him and bury him in a sewage tube or something just as ridiculous and obvious to escape from.
The silly still runs through the films. From a strange space-style buggy that Bond uses to escape motorbike riding assassins to the final moments in the movie which offer a ridiculous ending to the two great henchmen. All the sillier elements are of course made worse by the fact that Connery looks slightly too old to be pretending to get away in a glorified remote-control car.
Overall, Diamonds are Forever is a return to form for Bond. Connery is great as the spy and has some decent villains to dispose of. Add to that a solid story, with a mystery and a suitable conclusion, and you have something more like the franchises' best. Unfortunately, from silly vehicles, a strange, bolted-on finale and a villain who just can't seem to kill his foe, you still fall into the same old Bond traps.
Rating – 3.5
(1 – Awful, 2 – Average, 3 – Good, 4 – Great, 5! – Must See)