You could never accuse Baz Luhrmann of being unoriginal. From the opening of Moulin Rouge! you get the fast paced, frantic and chaotic nature that has become his trademark since he took Shakespeare's most famous play and gave it a 20th Century makeover. In fact, you could look upon Lurhmann's version of Romeo and Juliet as a blueprint for what he would do with Moulin Rouge! That isn't necessarily a positive though.
All of the Luhrmann's characteristics are here. The use of pace, quick cuts and movement to disorient; the mad close-ups of almost bizarre looking characters mixed with the more thoughtful and dream-like tone for the two central lovers; The return of an always impressive John Leguizamo. If Luhrmann's style is what you've come for, then Moulin Rouge is his trademark to a tee.
That creativity works wonders for the huge musical set-pieces. As unconventional as you'd expect, Moulin Rouge! takes classic pop hits and turns them into show-tunes or even places them in unusual context to help push the story forward. There is an amazing "mega-mix" to begin the movie and key songs used in clever places, for example Jim Broadbent singing "Like a Virgin" (which is an image I'm not sure anyone needs but will feel better for having seen).
Another Luhrmann staple is the impressive cast. The two central roles are played well but you'd expect nothing less from Ewan McGregor and Nicole Kidman. They both handle the star-crossed romance and the singing duties with no issue and effortless chemistry. You can always rely on Broadbent to add gravitas, even when it is as bonkers as it becomes here. From top to bottom this is an impressive movie.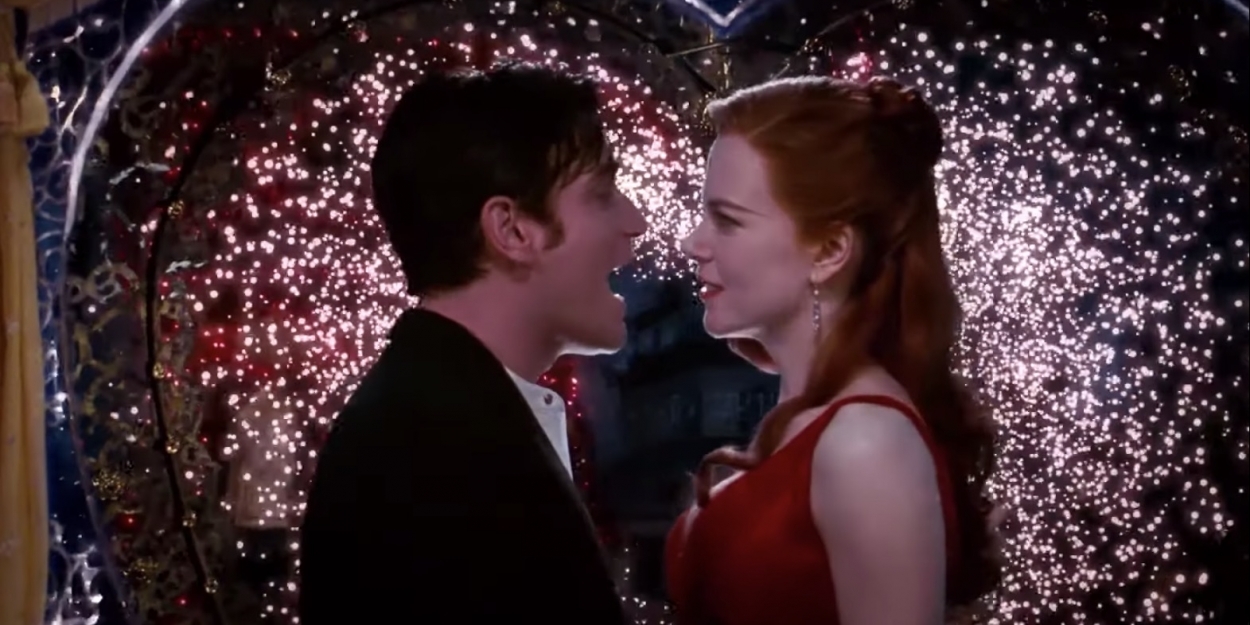 Which is why it is a shame that it is so let down by it's story. This is not Romeo and Juliet but it isn't far removed, with lovers from different backgrounds, forced apart and knowing that being together will be tragedy. Sometimes this is played for laughs and musical zeal, other times it is played so straight it feels like forced drama. Luhrmann's films are crazy in concept and presentation and because of this, the tone to his movies can often vary too wildly and feel like the director has lost some his control.
This can also be said for some later scenes. The introduction to the Moulin Rouge is a good one, with a clever mix of music and styles but later the scenes become so chaotic and the story loses its way so much that you can often wonder where you are in the plot and what any of the action on screen has to do with the unfolding tragic love story. It becomes style for style's sake and that should never compromise the story.
Overall, Moulin Rouge! is the epitome of Luhrmann. It has his style, his able hand with camera work and editing and creates a chaos which is fun for the introduction. Unfortunately, this chaos doesn't always lend itself to a coherent story and at times Lurhmann can overindulge his creative vision.
Rating – 3.5
(1 – Awful, 2 – Average, 3 – Good, 4 – Great, 5! – Must See)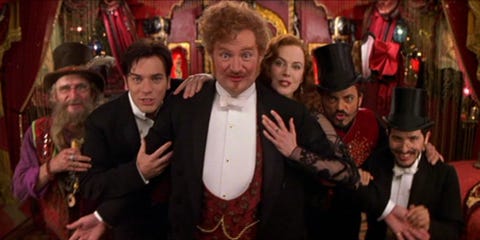 As always get in touch below with a comment but also like our page on Facebook (Views from the Sofa) or follow us on Twitter – @viewsfromsofa