The real accomplishment of Marriage Story is how real it feels and how it manages to present such a raw subject in such a balanced way. There are plenty of films that have dissected the institution of marriage but many fall on one-side of the marriage to the detriment of the other, with at least one person to "blame." Marriage Story analysis the impact of marriage, relationships, family and the devastating effect of divorce while managing to keep both parties sympathetic.
This wouldn't have been possible without two fantastic performances from Adam Driver and Scarlett Johansson. Both are at the top of their game here and manage to sell both the very real love the couple had for each other and brutal scenes where that love isn't enough and their marriage begins to fall apart. It feels very real and at times you would be mistaken for losing yourself in the scenes, almost believing you're "snooping" on an arguing couple rather than as an audience member viewing a movie.
When the characters interact with other people, it is usually to highlight the complications of divorce and absurdity of the legal process. The mess can appear with the extended family, from a cringe-worthy divorce papers scene involving Merritt Wever through to the brutal fashion that lawyers view divorces, with none so nasty as Laura Dern's Nora Fanshaw. She epitomises the darker side of divorce and is the character you can pore your hatred toward. Dern is amazing though and steals almost every scene she is in.
This film belongs to central couple though and it is the quiet moments, where they contemplate their feelings for each other or are forced to share space due to social situations and child-care issues, that you feel the raw emotion the most. It is difficult to watch but you can't look away as the two are so compelling in their roles.
That realism is what makes the movie work and many will see this story in their own marriages and their own lives. It doesn't leave you feeling empty though or remorseful. Instead it manages to offer a little ray of hope and the last scene is perfectly pitched without being too "easy" as an ending.
Overall, Marriage Story delivers a very raw and very real look at the institution of marriage through two fantastic performances. It manages to offer a look at how a relationship can implode, the bizarre and often nasty process of divorce and how painful this experience can be but still leave a glimmer of light at the end of the tunnel.
Rating – 5!
(1 – Awful, 2 – Average, 3 – Good, 4 – Great, 5! – Must See)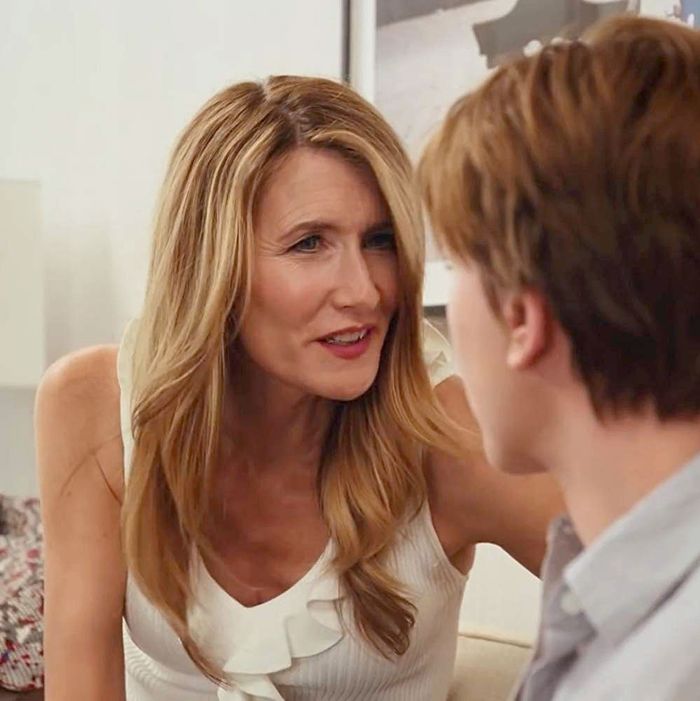 As always get in touch below with a comment but also like our page on Facebook (Views from the Sofa) or follow us on Twitter – @viewsfromsofa