If written well enough, with the right kind of stakes, a courtroom drama can be as good as any movie featuring a car chase or any kind of action-laden thriller. Denial fits that very well because it has meaningful, historic and unprecedented stakes and at the heart of the film, a very simple struggle between what is right and wrong.
The central struggle is a compelling one. Rachel Weisz's Deborah Lipstadt is a famed historian who discredits the work of Holocaust denier David Irving, played by Timothy Spall. Irving then sues Lipstadt for libel and in a move which has further ramifications, does so in Britain where the burden of truth outweighs the burden of lie; meaning Lipstadt has to prove the Holocaust existed.
It is a very clever hook and made all the better for being based on a true story. There is a clear moral justification for Lipstadt's actions and beyond her own credibility, the credibility of a defining moment in world history is at stake. With the stage set, and before the court proceedings can begin, the collection of evidence must take place.
This is where Denial does some of its best work. Tom Wilkinson is a stalwart, reliable actor and he is even more so here as the main defending lawyer for Lipstadt. As Richard Rampton, he must take the emotion out of the trial and this means he seems to butts head with Lipstadt who doesn't feel like her lawyer is taking the case seriously enough. This leads to some fantastic scenes at Auchwitz itself, highlighting the clinical process of proving a very emotional and horrific event truly took place.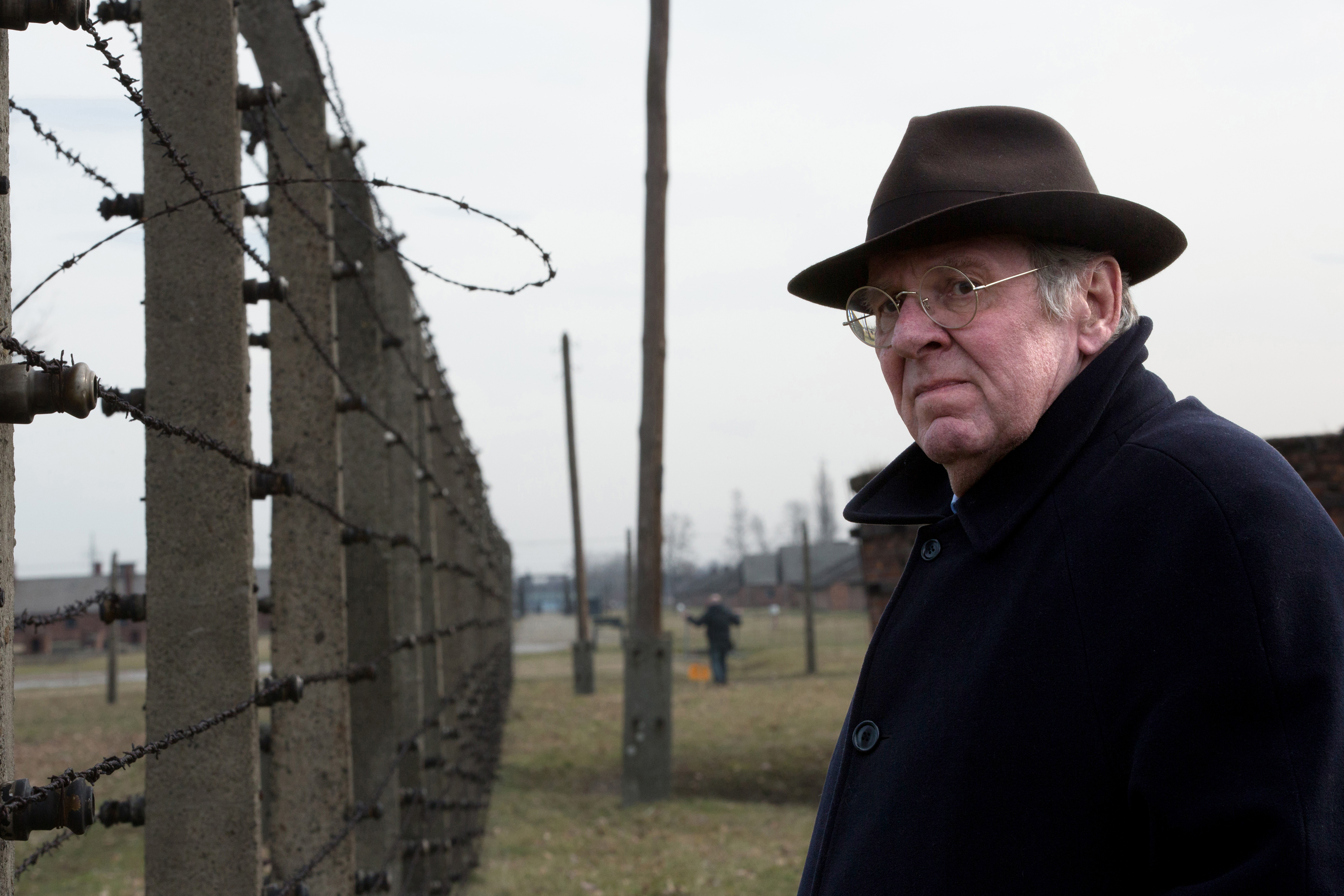 The next phase of the movie is as compelling as the first act. The court case itself is not one of grand revelations and amazing, last-minute pieces of evidence but it doesn't need to be. Timothy Spall is incredible as Irving, playing the slightly slimy, arrogant "historian" who outlines his reasons why the Holocaust didn't exist and although it feels ridiculous to say, the reasons do seem plausible.
This is why it becomes all the more compelling, and satisfying, when the defendants begin to give their evidence, outlining the reasons Irving's facts can not be true and why The Holocaust had to have occurred. It delivers an interesting dissection of the events, unpicks the "evidence" that Holocaust deniers use and manages to circumvent the idea of being "biased" because it is based on a true story and an actual court case.
It does stray from the realism slightly in places though and this seems to be because the film doesn't trust the colder, harsher and more fact-based approach. There are times when re-enactments, albeit it brief ones, are used to highlight a point or add gravitas to a moment and they feel wholly unnecessary. They feel bolted-on and added in to make the film a more traditional Holocaust movie. The ending of the movie is also played too much for melodrama, with a press conference seemingly tying together loose ends but instead playing like a grand victory which doesn't feel in keeping with the tone and clear, fact based approach of the rest of the film.
Overall, Denial presents a very important, very interesting and very compelling story and highlights how effective court room dramas can be. The cast are perfect, with Spall being a highlight but it is the more factual and evidence based elements which bring the film to life. A few missteps with a reliance on emotion don't do enough to detract from how good this film is.
Rating – 4.5
(1 – Awful, 2 – Average, 3 – Good, 4 – Great, 5! – Must See)
As always get in touch below with a comment but also like our page on Facebook (Views from the Sofa) or follow us on Twitter – @viewsfromsofa