Its a bold move to try to continue what is considered by many a perfect trilogy. Although Hollywood has always had a tendency to milk successful franchises beyond their creative limit, Pixar felt like it could have been different and particularly where its flagship franchise was concerned. Luckily, Toy Story doesn't feel like a cheap cash-grab and there is plenty to like, although it never quite reaches the quality to stand alongside the previous movies in the franchise.
The franchise has developed beyond the very simple "what would happen if toys came to life when you left the room" to a tale of belonging, your place in the world and with Toy Story 4, a little bit about what it means to be alive. Director Josh Cooley has said that in making Toy Story 4, he realised the franchise was Woody's story and not Andy's and this comes to the forefront here with Woody struggling to find his place.
New kid Bonnie isn't playing with Woody but when she creates a toy at school called Forky (literally a fork, pipe-cleaner and googly-eyes), Woody takes it upon himself to look after the new cherished toy and make sure he understands his place in Bonnie's life. The new addition of Forky is a great one and it plays to Pixar's strengths of innovating, particularly with their stories. The idea that if objects become a toy, they come to life is one filled with possibilities and more importantly comedy and Forky is a cute and welcome addition to the usual group.
He isn't the only new character and this is yet another strength of Toy Story 4. Keegan-Michael Key and Jordan Peele play fairground toys attached at the arms called Ducky and Bunny, who add great comedy moments while Keanu Reeves almost steals the whole movie as Canadian action star Duke Kaboom. The movie even gets slightly menacing and scary with the setting of an old antique shop and the addition of villain, Gabby Gabby played by Christina Hendricks and her ventriloquist dummy henchmen who may just haunt a few children's nightmares. The new characters all work in the very well established world and like the best of Pixar, the story is never simple and their motivations all make sense.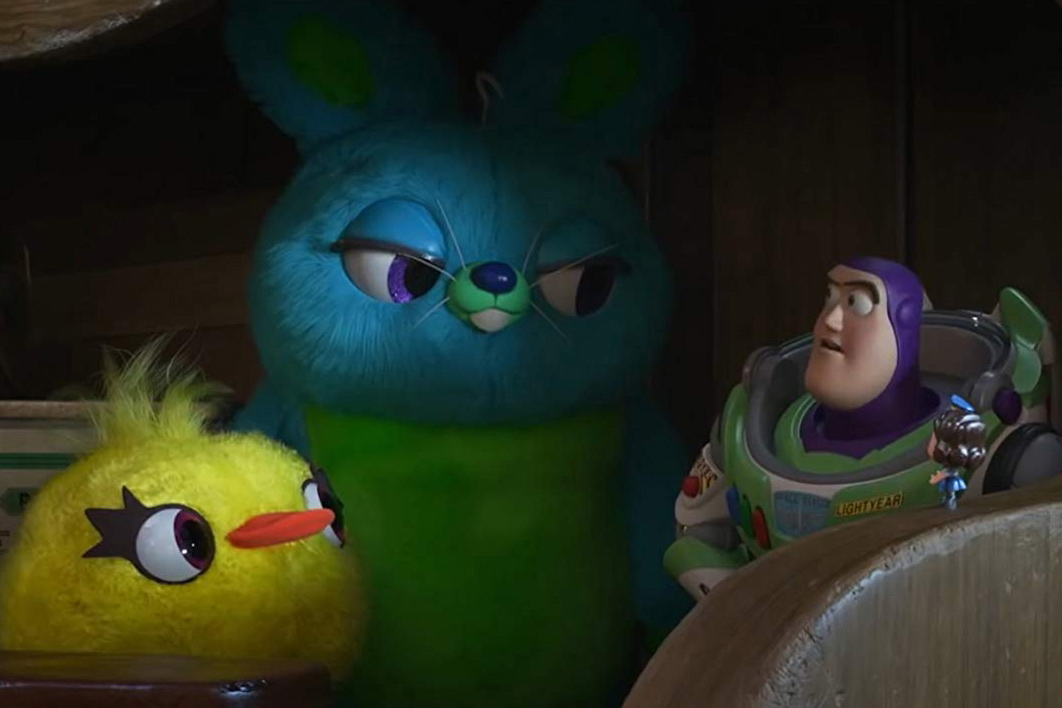 There is even welcome returns from Bo Peep who was last seen in Toy Story 2. This is another plus for the story and the idea of "lost toys" and not needing a kid is brought to the forefront well by Bo Peep's return and the way it changes Woody's perspective. She is also back as much more kick-ass and able than the last time we saw her.
The shame for the fourth is the established Toy Story characters, particularly those that have been part of the movies since the first. Hamm, Slinky, Rex and the other originals find themselves with very little to actually do and barely get any screen-time. The biggest oversight is Buzz Lightyear. Where the other movies always found great sub-stories to include all the key characters, this one even struggles to give Buzz a decent sub-plot and he feels like a bolted-on aspect in a franchise in which he was always one of the main characters.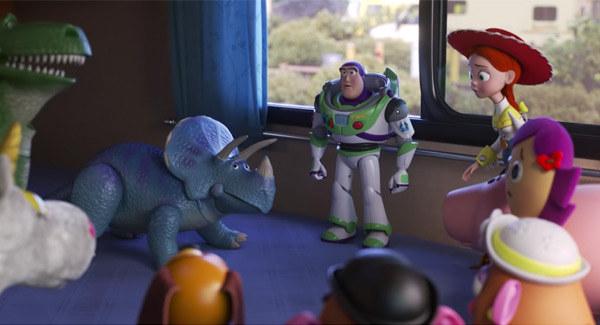 This is partly because it is a very Woody story. Woody is on-screen for most of the movie and more than ever it feels like it is his film rather than a straight Toy Story one. It is well written and clever in a lot of ways that you would expect from Pixar but even though it doesn't detract from the rest of the franchise, it also doesn't add enough to justify itself and when Toy Story 3 ended so perfectly, you can't help but feel like this movie is redundant.
Overall, Toy Story 4 is a very good movie which adds a little more depth to an already impressively created world. The story is clever, the new characters impress and it yet again offers a fitting finale to the whole franchise. With the quality not quite being up to the scratch of the first three though, you wonder if this movie was needed at all.
Rating – 4
(1 – Awful, 2 – Average, 3 – Good, 4 – Great, 5! – Must See)
As always get in touch below with a comment but also like our page on Facebook (Views from the Sofa) or follow us on Twitter – @viewsfromsofa