Robin Hood is in need of a big screen reboot. When people think of the movie version of the English legend, they either think back to a swashbuckling Errol Flynn or Kevin Costner playing the role far too seriously. This version is a good attempt and has a lot of potential but like many movies trying to jump-start a franchise, it spends too long looking ahead.
As a Robin Hood, Taron Egerton fits the role very well. He is effortlessly cool, young enough to convince as a credible action hero but also charming enough to be likeable. He manages to deliver a slightly different sort of hero to the Eggsy from Kingsman, by being much more confident and having a daring edge. It works and you want to see him in the role again.
In fact, the casting on the whole is one of the movie's strengths. Jamie Foxx adds an impressively different spin to "Little John," Tim Minchin gets to deliver a different sort of Friar Tuck and Eve Hewson is a capable if slightly under-used Marian. The casting master-stroke is rent-a-baddie Ben Mendelsohn who can play this sort of villain in his sleep and delivers a Sheriff of Nottingham that doesn't quite rival Alan Rickman's but certainly comes close.
With a cast this good, the story needs to match and it works fairly well. This is Robin Hood with a modern twist. Its very stylish, with everyone wearing well stitched clothing and nobody representing the Medieval mud-caked existence you'd expect. There is no attempt at historical accuracy but instead it delivers a cooler version of the hero.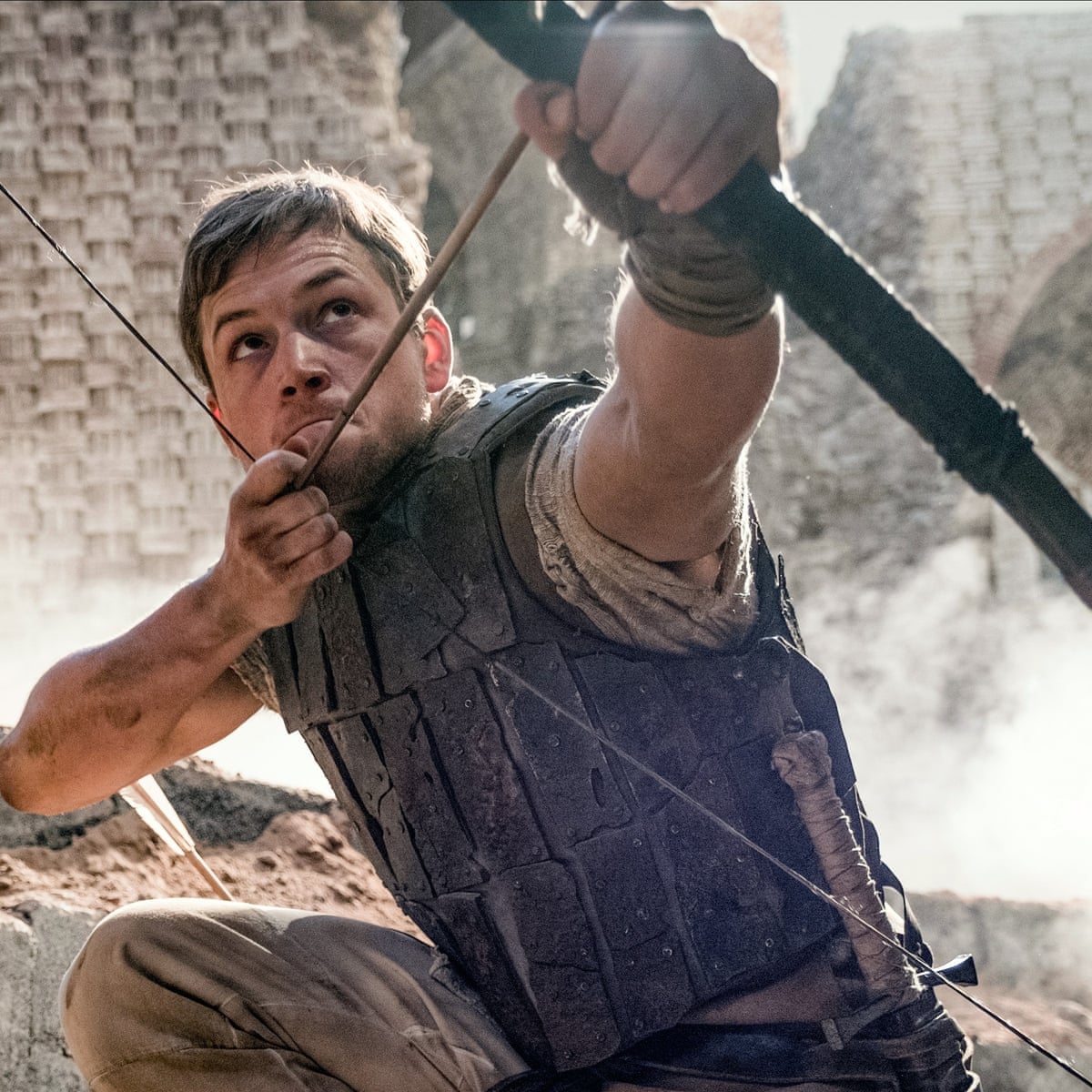 The film also takes some liberties with the original story without changing too much. There is less "men-in-tights" than horse drawn carriage chases, explosions-a-plenty and some very good sequences with bows and arrows. This is a "Robin Hood Begins" and it attempts to drag the legend into the 21st Century.
However, the finale suffers from sequel-set-up. There are some great moments built and developed that feel very rushed towards the ending, particularly the character of Will Tillman, played by Jamie Dornan, who gets short-thrift in exchange for a potential next film pay-off. These open endings, which tease a movie that looks doubtful to come to fruition, also mean you are left feeling slightly short-changed by the movie. It doesn't quite deliver the Robin Hood the big screen still so sorely needs.
Overall, Robin Hood is a good attempt to modernise a legend without changing the fundamentals. The cast is fantastic, with Egerton playing a good hero against Mendelsohn's villain. The action sequences work and this is a cool version of a classic character but it looks too much towards what could be rather than focusing on making this instalment in a potential franchise more complete and subsequently more satisfying.
Rating – 3.5
(1 – Awful, 2 – Average, 3 – Good, 4 – Great, 5! – Must See)
As always get in touch below with a comment but also like our page on Facebook (Views from the Sofa) or follow us on Twitter – @viewsfromsofa