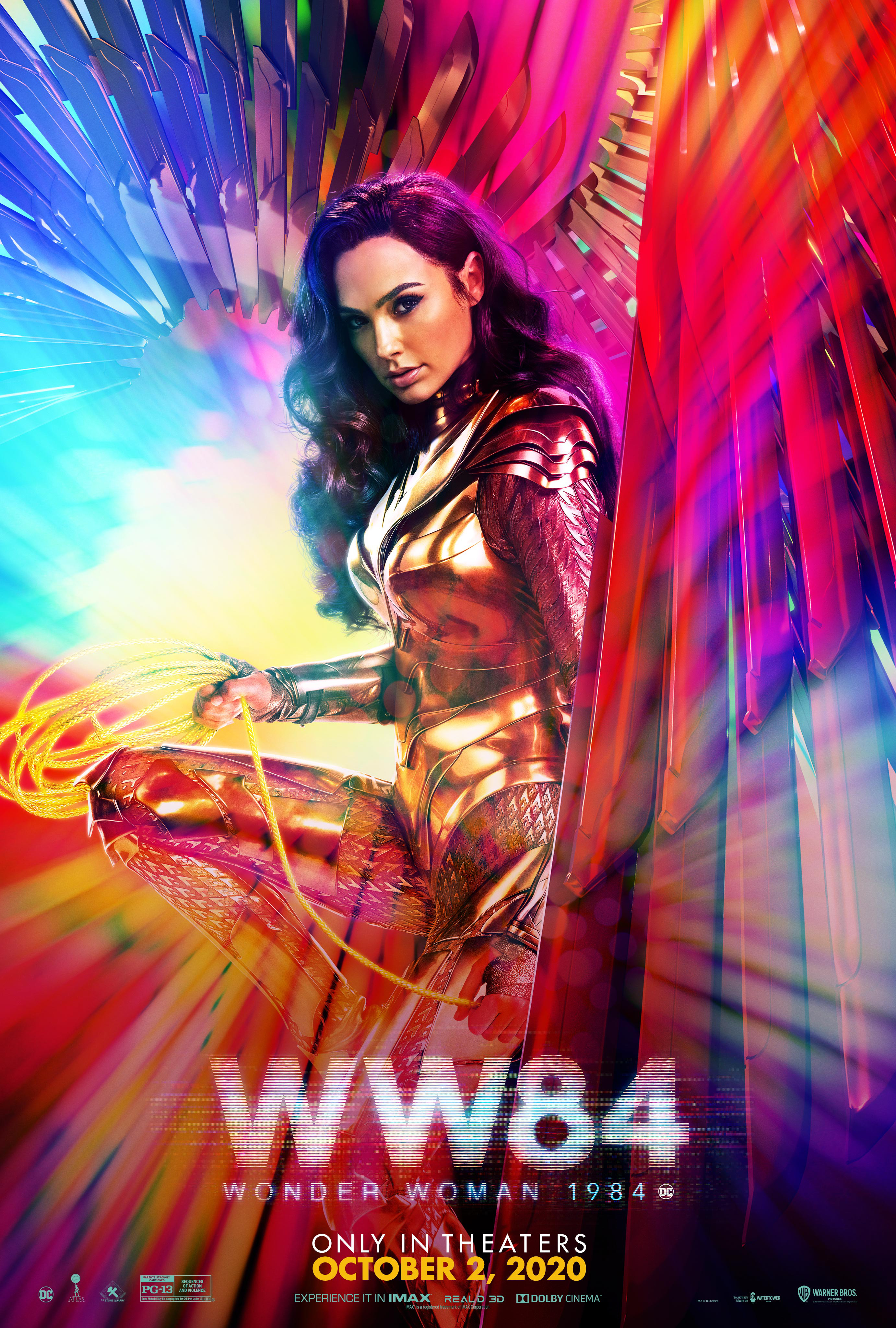 You have to be very selective when making comic book movies. With characters like Wonder Woman, that have been around so long that there is a lot of aspects to her character that work well on-screen and a lot which are best left in the pages. Director/writer Patty Jenkins makes some very good choices with where she takes the character from the solid, if somewhat underwhelming origin movie, but also introduces some concepts better left in the comics.
The opening of the movie sets the stall out perfectly, with Young Diana Prince competing in a competition against other Amazonians. Its fast-paced, exciting and both visually impressive as well delivering in the action stakes. In fact, the action set-pieces throughout the film deliver really well, from the first time you see the established Wonder Woman in action in a mall through to the typical final stand-off with the villains.
Those villains are also good choices. Pedro Pascal plays Maxwell Lord, a slimy millionaire who wants power he can't control and in trying to gain it, transforms Kristen Wiig into an anti-Wonder Woman, who gets to give Gal Gadot as good as she gets in the action stakes. Both villains feel fleshed out, get character development, and never feel too one-dimensional, which for any modern superhero movie, is a success.
The heroes get their moments too. Gal Gadot owns the role of Wonder Woman and is effortless playing the superhero. Chris Pine's Steve Trevor returns unexpectedly and although slightly silly, his return makes sense and has a deep impact on Gadot's Diana. Work has been done here to ensure there is some depth to the film and make it more than just another average superhero adventure.
However, in bringing Wonder Woman to the big screen, choices have been made which detract from the character and the film as a whole. There are sillier aspects to the character which I won't spoil here but once you see them, you can't help but be taken out of the more realistic world that DC and Patty Jenkins herself in the first film, have already established.
This also goes for the whole "master-plan" by the villains. It is all a little bit silly. The tone of the movie never feel quite settled and although the story sets-up some fantastic superhero moments and cool set-pieces, it is all leading to a disappointing conclusion.
That disappointing conclusion is a finale which makes little sense and bites off more than it can chew. Superhero sequels are known for upping the stakes but this one takes it a step too far and finds itself unable to realistically or sensibly come to a conclusion. The way in which the finale is resolved feels too easy and a little lazy when there were better ways to write it.
There are also missed opportunities within the setting. Setting the Wonder Woman movies in different eras is a great idea which makes it very different from the rest of the superhero movies being made at the moment, but the 80s is never properly used. Aside from a few throw-away gags and a keen eye for fashion and out-dated technology, it doesn't feature enough in the plot to be truly warranted.
Overall, Wonder Woman 1984 tries very hard to stand-out from the superhero crowd. Great action sequences, well-developed villains and heroes, with a depth-filled plot all goes to waste when sillier aspects are introduced into the movie and the finale lets the whole film down.
Rating – 3.5
(1 – Awful, 2 – Average, 3 – Good, 4 – Great, 5! – Must See)
As always get in touch below with a comment but also like our page on Facebook (Views from the Sofa) or follow us on Twitter – @viewsfromsofa