True Romance was written by Quentin Tarantino and it clearly has his style, dialogue and story execution. True Romance has a cult following and made barely a blip when it was first released but because of the twist-filled story, interesting characters, brutal violence and great moments of dialogue; it finds itself on many "Greatest Movies" lists. Usually alongside Reservoir Dogs and Pulp Fiction and you can see why.
True Romance misses the stylistic direction of Tarantino but the way that ordinary moments, snippets of conversations and slightly bizarre character traits are used to bring the character out of the screen comes directly from his way of writing. It means that from the moment they are introduced, we are rooting for Christian Slater's Clarence Worley and Patricia Arquette's Alabama Whitman. They are the classic "star-crossed lovers" just looking for a break. The underdog saving his new girlfriend and trying to survive against the odds.
This is where the story gets interesting though. Arquette's Alabama is a prostitute and to ensure they have money enough for a good life, and to gain some justice/revenge, Slater kills her pimp and robs him of mob-owned cocaine. This means the movie becomes a classic chase film, with our heroes trying to make a new life for themselves and the villains in hot pursuit.
This being written by Tarantino, nobody is one-dimensional and each character, regardless of how insignificant their part in the story-telling, gets some memorable moments. This means that Gary Oldman's Pimp makes an impact for his short screen-time, you fall in love with Dennis Hopper as Clarence's Dad and then feel terrified for him when he is visited by Christopher Walken's bizarre villain. Even bit-parts, played by now superstars like Brad Pitt or Samuel L Jackson, jump off the screen and become something more.
It also means the story feels real and doubly so when the violence is so brutal. From the killing of the pimp to more throwaway scenes, the violence is never toned down. This is even more so for one of the stand-out scenes involving James Gandolfini's mob enforcer and Arquette, where you can feel each hit, punch and assault with unusual weapons.
Considering the real and brutal nature tone of the movie, it is a shame that the ending lets it down slightly. The film twists and turns, involves a multitude of people and all comes to a head in one final confrontation. Unfortunately, this becomes the usual bloodbath and even worse, means the movie is ever so conveniently tied-up and put to bed. With the writing this good for most of the film, this aspect lets it down.
Overall, True Romance is a Tony Scott movie but Tarantino's fingerprints are al over it. Clever dialogue, brutal violence and a twisty but compelling story all make for a great film but it is let down by an all too neat conclusion.
Rating – 4
(1 – Awful, 2 – Average, 3 – Good, 4 – Great, 5! – Must See)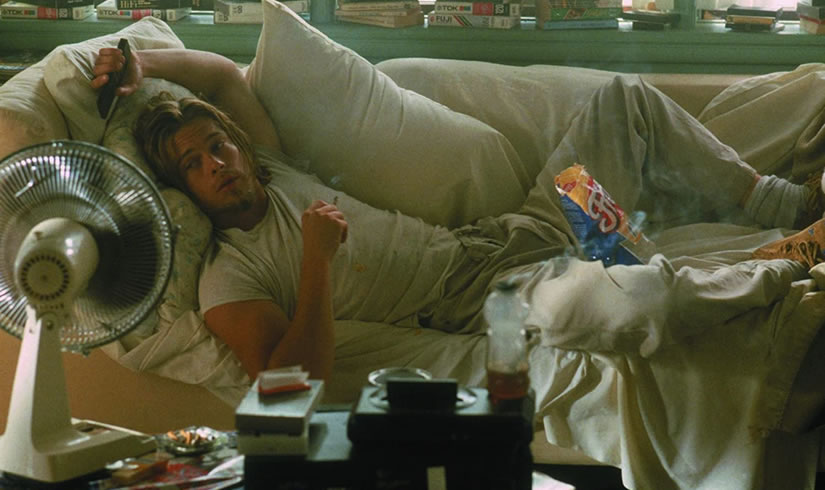 As always get in touch below with a comment but also like our page on Facebook (Distinct Chatter) or follow us on Twitter – @distinctchat