I know I am in the minority but I can not get on-board with Studio Ghibli. From watching my first "proper" Ghibli movie in My Neighbor Totoro, it soon become apparent that the dream-like worlds, the bizarre characters and the almost nonsensical stories do not click with me. I did think that watching Spirited Away, arguably Ghibli's biggest, landmark movie, my views may change.
Initially, I was impressed. At a time when most animated movies are shiny CGI, Spirited Away offers some fantastic hand-drawn animation which fells like a sorely missed aspect of the modern movies. Its beautifully drawn and the characters, from the usual humans to much more creative, are all realised fantastically.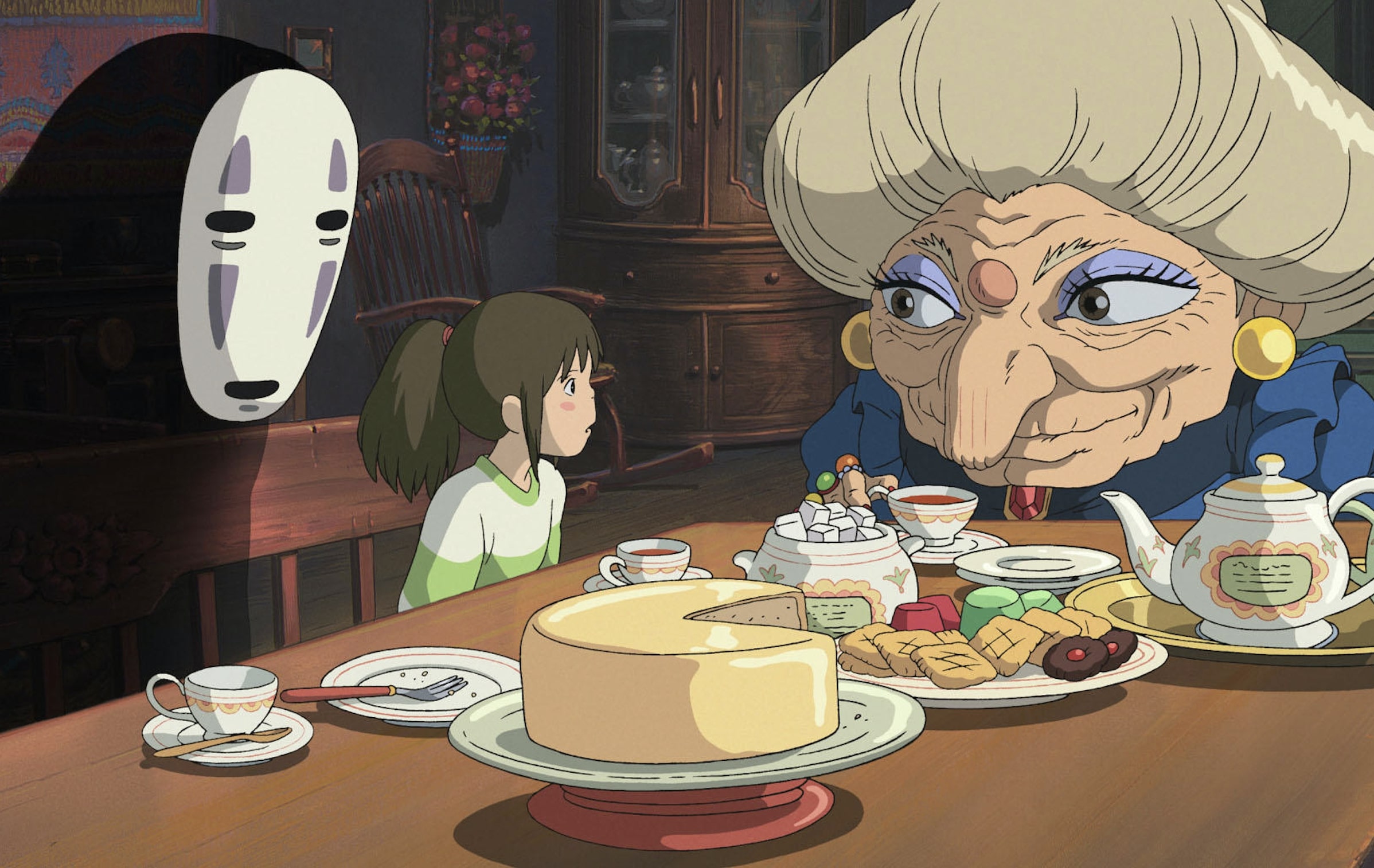 The characters within Spirited Away are designed so uniquely and suck you into this bizarre world. From the huge Yubaba who runs the magical bath-house, to the creatures and strange people that make-up this world, down to the boiler-man with enormous arms or the mud-creature who genuinely terrifies at points, this is a film full of ideas and continue to draw your attention back.
It helps that there are also some great set-pieces and key moments; beginning with our protagonist's parents turning into pigs, through to washing a mud monster and onto saving a dragon being attacked by origami, these key scenes all hint at a great story, full of potential but unfortunately, too much of it feels random. At times I just didn't understand what was going on.
Whether it is a clash of cultures, a lack of intelligence or just that these films are not for me, I just don't understand the randomness of it all. A lot of what is happening doesn't seem to make any sense and at its worst, it just feels like a random collection of scenes. Once the characters start boarding trains and visiting other more witches, I was lost to what was supposed to be happening and what any of it had to do with bath-houses and pig-parents. The style of storytelling, although beautiful, with an immersive and amazing soundtrack, was alienating.
Overall, Spirited Away is a beautiful film, with an art style that is criminally under-utilised, a great soundtrack and some engaging moments. As a whole package though, it is a confusing, bizarre and messy movie which alienates those that are not familiar with the style and feels random at times. Studio Ghibli just isn't for me.
Rating – 2.5
(1 – Awful, 2 – Average, 3 – Good, 4 – Great, 5! – Must See)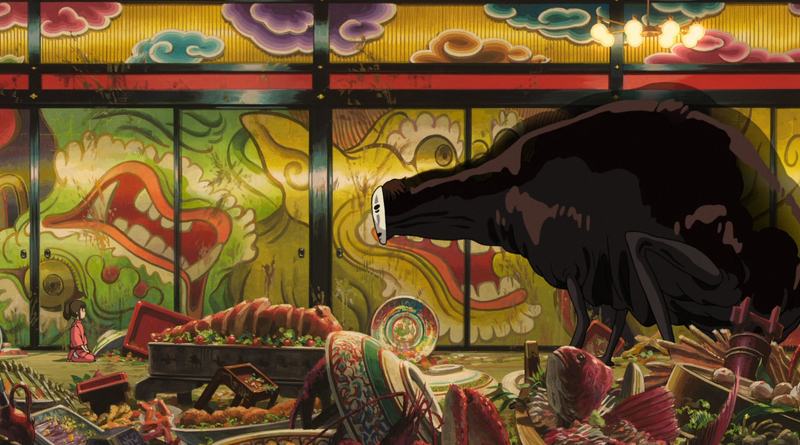 As always get in touch below with a comment but also like our page on Facebook (Distinct Chatter) or follow us on Twitter – @distinctchat