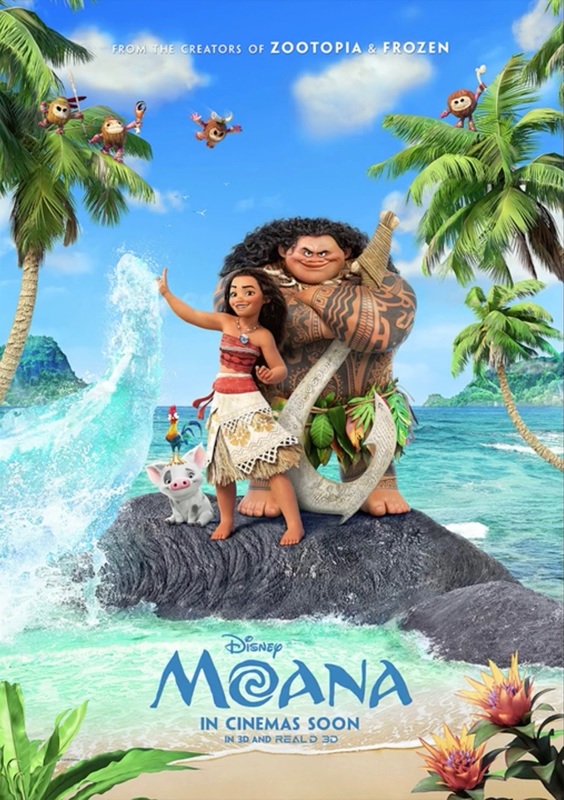 The fact that Disney can stay relevant and fresh with something as tired and out-dated as a "princess" is testament to their unique story-telling. Moana is not your typical, long flowing dress and damsel-in-distress type princess. Moana is a tough, adventurous and bold young girl who wants to give up her prescribed role and forge her own path. It is inspiring and fitting for the 21st century.
The "princess" herself is not the only forward-thinking approach here. Moana is heavily steeped in Samoan culture and even begins with an old, classic Samoan tale. It is around this tale, of an ancient mountain, a Demi-God and the "heart of the sea" that our story is focused, with Moana having to undertake an almost impossible quest with an unlikely companion.
It isn't the best of Disney's stories but it does have plenty of cool moments and decent set-pieces. It also has the perfect opportunity for Dwayne Johnson to have fun with a very cool animated hero. Moana is the headstrong focus of the movie while Johnson's Demi-God Maui is the loose cannon. Disgraced and marooned, his reluctance to save the world (due to events he started) is a great dynamic in the movie and one that Johnson has plenty of fun with. You can hear his enjoyment through his performance.
This doesn't translate so well to his particular song, which Johnson talks with melody rather than sings. There are some other great Disney songs within the movie though and although none will make any Disney Top 10 songs lists, they do enough to add to the story and flow of the movie.
Moana also drips of classic Disney in parts. It works with sentimentality well, without forcing the point too heavily. It is funny when it needs to be but has a clear message of responsibility and identity which is demonstrated throughout. Like all good Disney, the story builds to a decent, action-focused climax and this is one which uses the animation medium well, bringing exciting visuals to the cool events on-screen.
Overall, Moana is a welcome addition to the Disney Princess pantheon. She is a modern take on the "princess" with a forthright attitude and very determined story. Dwayne Johnson manages to steal the movie though and is clearly having fun playing in the world of Disney.
Rating – 4
(1 – Awful, 2 – Average, 3 – Good, 4 – Great, 5! – Must See)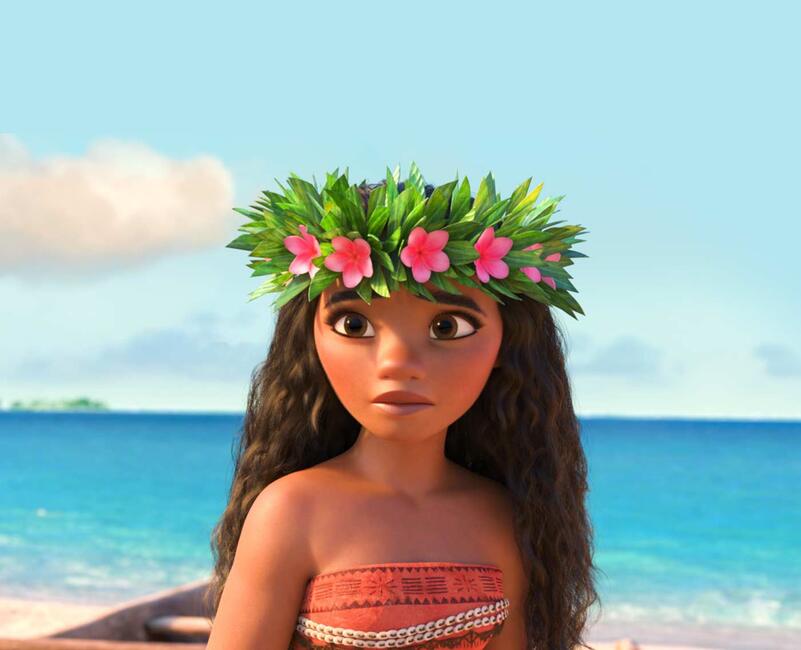 As always get in touch below with a comment but also like our page on Facebook (Views from the Sofa) or follow us on Twitter – @viewsfromsofa