Revolutionary Road is a movie hinging on two fantastic performances. Kate Winslet and Leonardo DiCaprio re-ignite some of the chemistry they had on Titanic to play a married couple struggling with their respective and expected roles in 1950s America. It is a period piece but the performances make it worth the watch as the story is a slow-burn and fairly morbid piece.
The whole film is a commentary on both 1950s and then subsequently modern day marriage. There are no heroes and villains here and both Winslet and DiCaprio's characters find themselves doing things most people would look down upon. They are bombarded on all sides from people making commentary on their future plans, their family and what is expected of the job DiCaprio is doing. An unpicking of the 1950s "nuclear family" has been done many times before but few have done it as stark, cold and calculating as this. There isn't huge, obvious scenes which clearly summarise the whole film and where the characters are. This is all done with a realism which can be uncomfortable at times.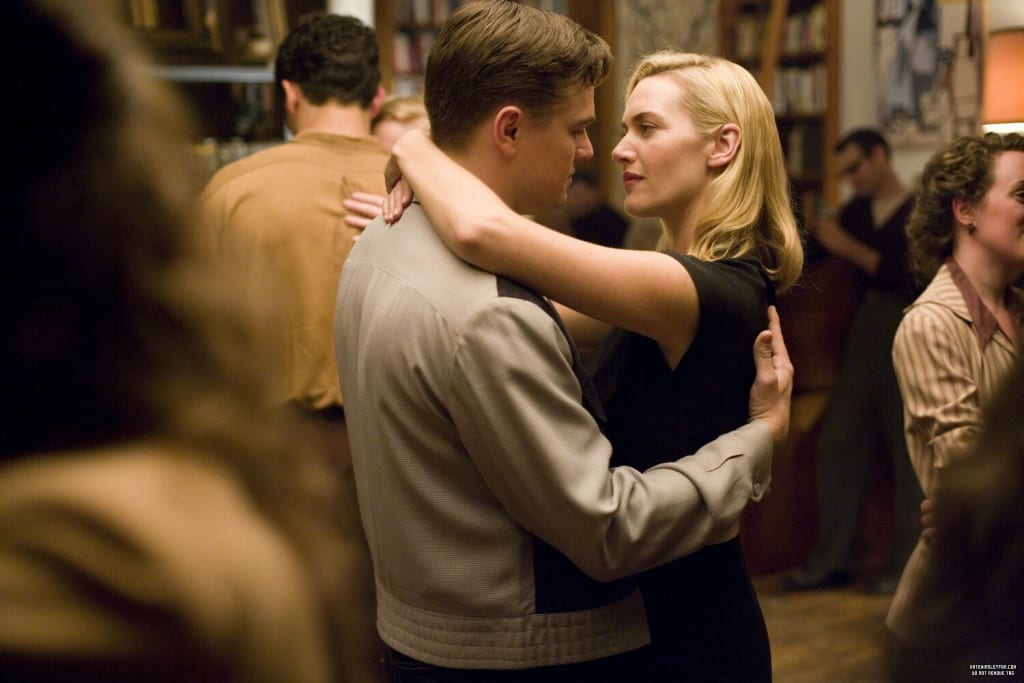 This also makes for compelling viewing. You are invited into the home of The Wheelers and you begin to empathise with their plight. There is no real, huge drama in their lives aside from the failing marriage they both feel trapped in and you as an audience want this to work. You are seeing their marriage from the inside but also from the perspective of the very effective supporting cast, including David Harbour, Kathy Bates and a particularly creepy and complex turn from Michael Shannon. Each of these characters adds a complication to the story which keeps you invested.
It is never an easy watch either. There are moments of darker humour and light relief but you can never escape the pervading tension which hangs over the scenes, with one wrong move or cross-word bringing this relationship crashing into another confrontation or conflict. This isn't necessarily a negative but it is intense and you need to be ready for it.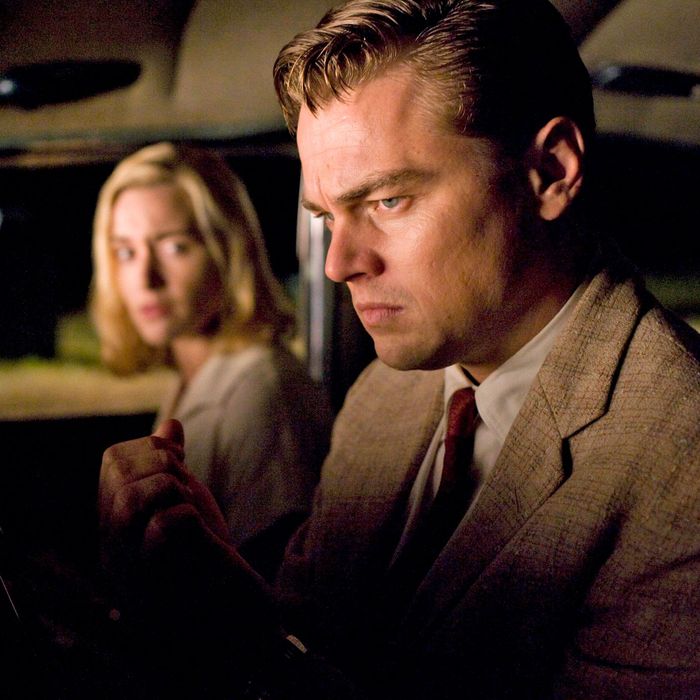 The same for the direction the story takes. It is a dark tale at it's finale and not one that leaves much room for hope or space for light. Although not a bad aspect for a film, it can hamper how enjoyable the whole experience of watching Revolutionary Road is and how you can cope with a film as almost crushingly realistic as this one can be.
Overall, DiCaprio and Winslet rise to the challenge of delivering two fantastic performances is a grim, stark look at 1950s marriage. They are ably supported and help convey a story which doesn't allow much scope for hope or joy. A difficult watch at times as it can almost be too real.
Rating – 4
(1 – Awful, 2 – Average, 3 – Good, 4 – Great, 5! – Must See)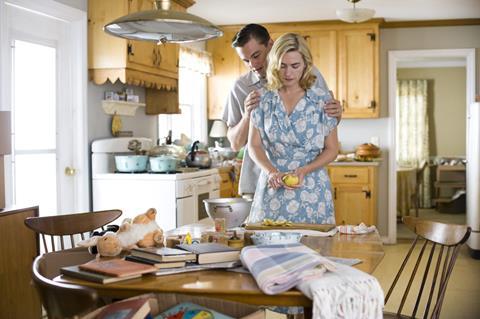 As always get in touch below with a comment but also like our page on Facebook (Views from the Sofa) or follow us on Twitter – @viewsfromsofa