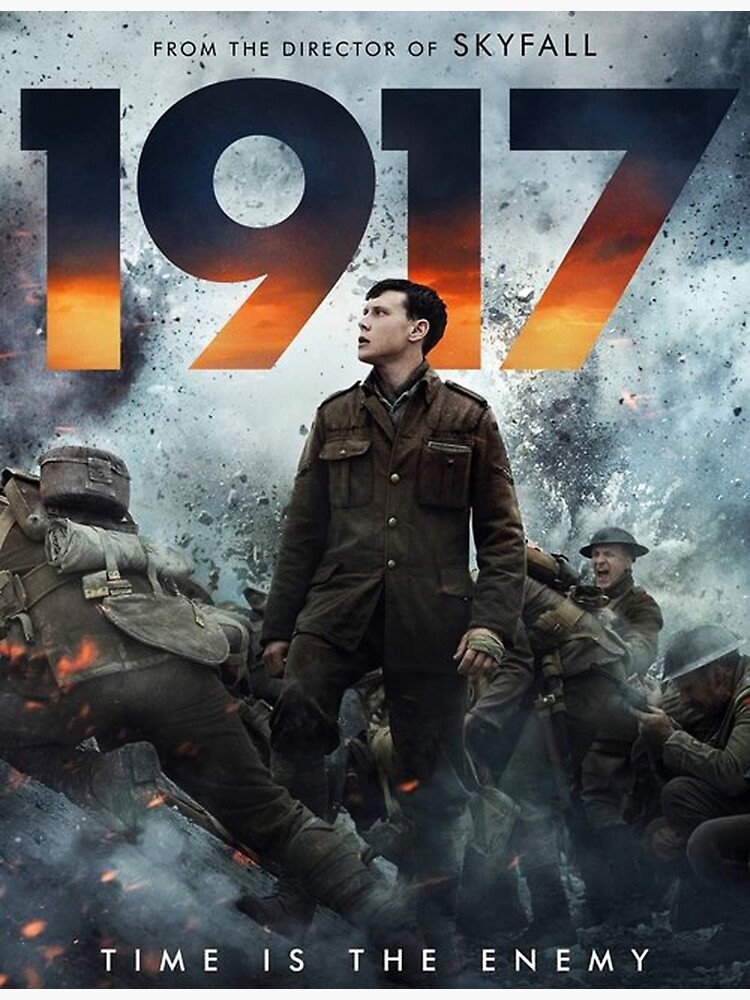 Within the first ten minutes of 1917, the horrors of The First World War are laid out plainly and without any overt drama, and with it the success of the movie is demonstrated. 1917 is at it's best when it is using The First World War as a backdrop for a very simple survival story but with it showing how brutal and awful this conflict could be and what it took to live through it.
The story is straight-forward and better for it. Lance Corporal Blake and Lance Corporal Schofield (Dean Charles-Chapman and George Mackay respectively) are sent across enemy lines to deliver a message which will prevent the deaths of 1600 men, with personal stakes for one of the soldiers acting as added incentive. The first true look at how realistic and subsequently intense this movie is going to be is when the two soldiers are struggling to get across the corpse-ridden, muddy and hazardous no-man's land. A repeat viewing would give ample opportunity to see all the intricacies that brought this scenery to life and the situation feels so much more desperate because of it.
That intensity never relents. These men are behind enemy lines so at any point the enemy could bare down upon them. This means night-time chases through destroyed towns, an encounter with a downed aeroplane and an edge of the seat finale which has you praying for the success of the central soldiers.
You don't get long to get to know the central pair but their interactions are well-written and the two give performances which convey months, if not years of friendship and camaraderie. This adds extra stakes which never relent, as you want the two of them to survive a mission that many of the other soldiers regard as suicide.
Although the movie has two clear main characters, it is the other seemingly inconsequential encounters they have with other soldiers that manage to show a world of stories in snippets. There are men too gung-ho to realise their mortality, others who are jaded with their orders and impending death and even time to show the impact the war has on civilians too. It is a credit to Mendes that he manages to balance these aspects to the supporting characters without them feeling shallow or pointless.
Much is to be made of the way that director Sam Mendes brings the movie to life using what seems to be one continuous take. Although this is slightly misleading, it does manage to add the speed and convey the urgency the movie and the story needs to be successful. This is down to the characters after-all and it still would have worked without any clever trickery.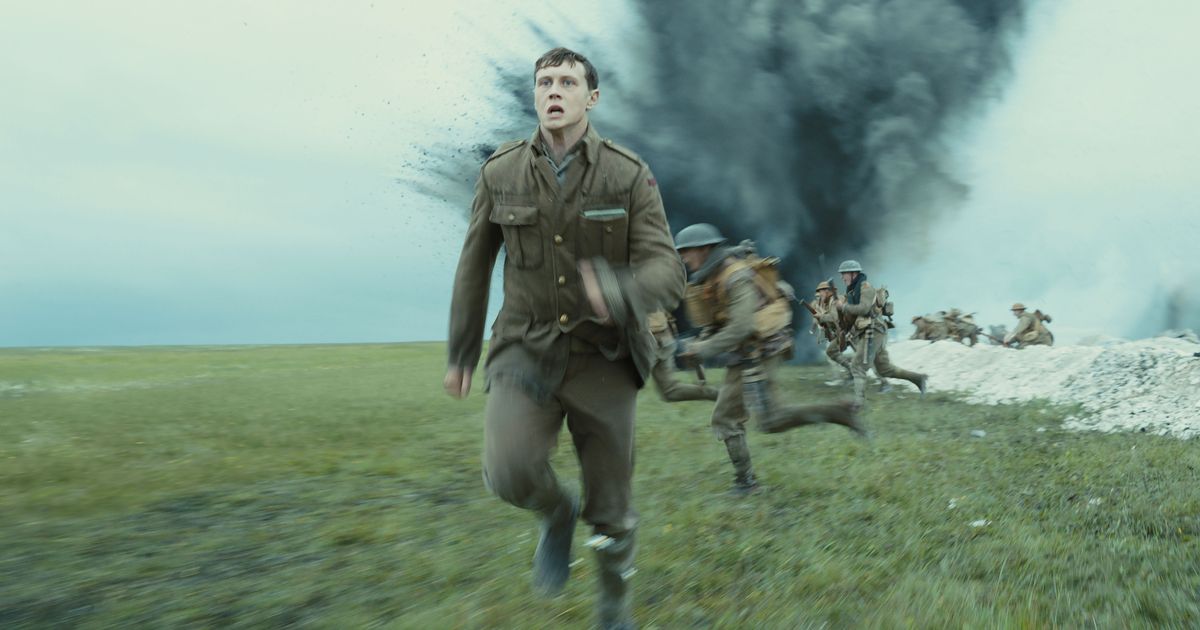 What Mendes has created is a definitive look at World War One, balancing a story told from a few soldier's points of view but at the same time making it feel epic. There are a few stand-out set-pieces which bring the world and the war to life, while never forgetting that all that matters is a simple delivery of a message.
Overall, 1917 is a brutal, raw and intense movie which shows the full horrors of World War One by telling a perfectly simple story. It brings the world to life through well-written characters and a clever use of  a "single-shot" which offers urgency but intimacy with the people involved.
Rating – 5!
(1 – Awful, 2 – Average, 3 – Good, 4 – Great, 5! – Must See)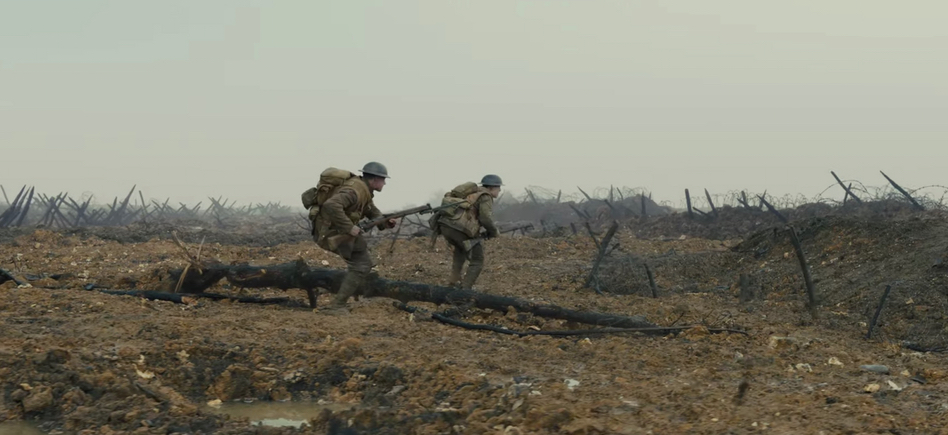 As always get in touch below with a comment but also like our page on Facebook (Views from the Sofa) or follow us on Twitter – @viewsfromsofa